The Women In The Wind- Prince George to Barkerville
Our ride begins in Prince George on a reasonably warm but overcast day. Our group of 7 riders cruise south on Highway 97 headed for Barkerville. A few minutes outside of Prince George, farmlands dot the landscape amongst patches of thick forest. After approximately half an hour on the road, our eyes are greeted with…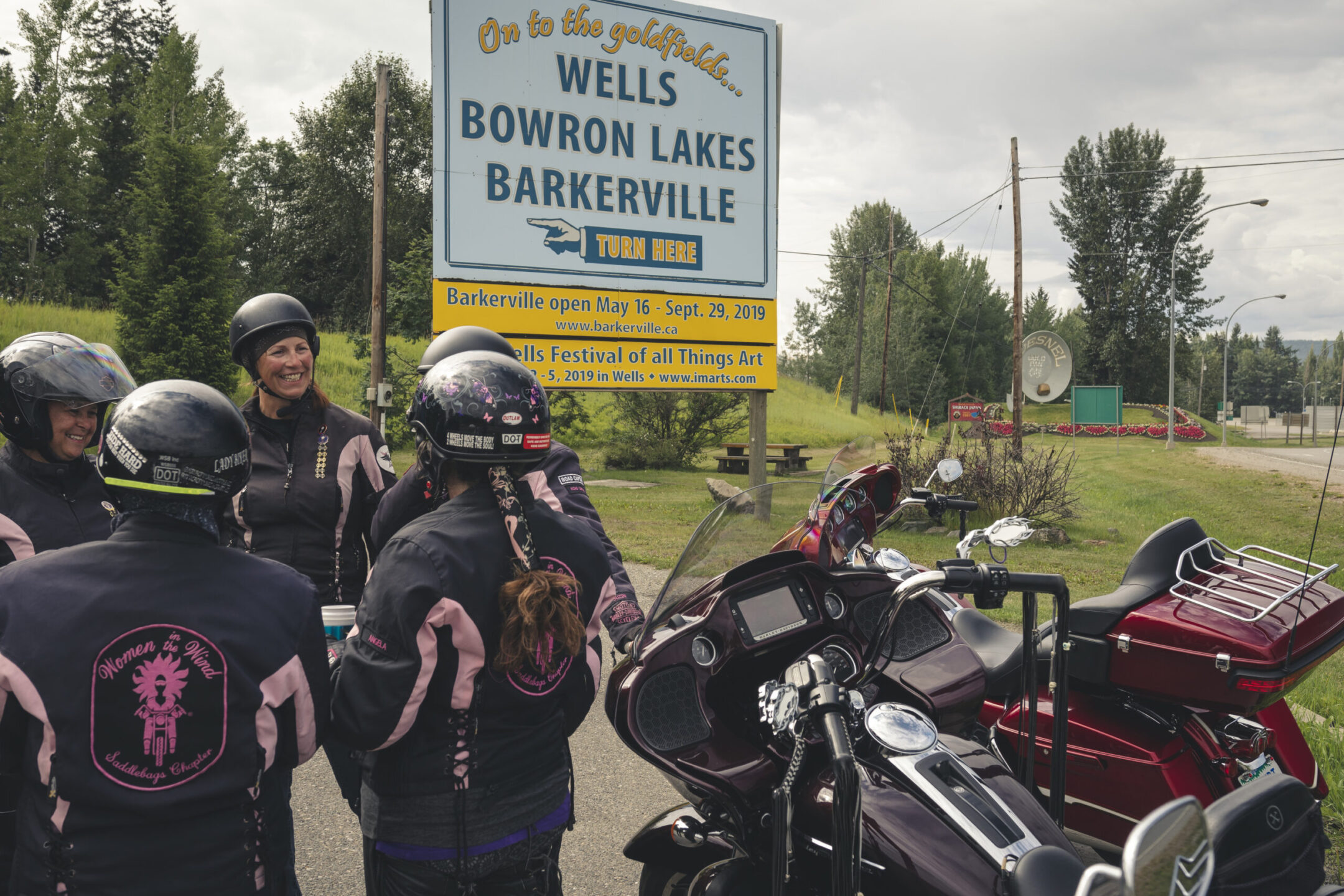 Our ride begins in Prince George on a reasonably warm but overcast day. Our group of 7 riders cruise south on Highway 97 headed for Barkerville. A few minutes outside of Prince George, farmlands dot the landscape amongst patches of thick forest.  After approximately half an hour on the road, our eyes are greeted with feats of engineering and nature combined. The road begins to ride the shoulder of the mighty Fraser River on our right, to our left a massive cement wall, artistically etched to resemble mountains, has been constructed to retain the forces of Mother nature from reclaiming the southbound lanes of Highway 97. The Fraser River makes a sweeping turn left to right. The span from edge to edge of the river is about the width of 15 two-lane roads. The sheer size of the scene puts our engineering feats and ourselves into perspective.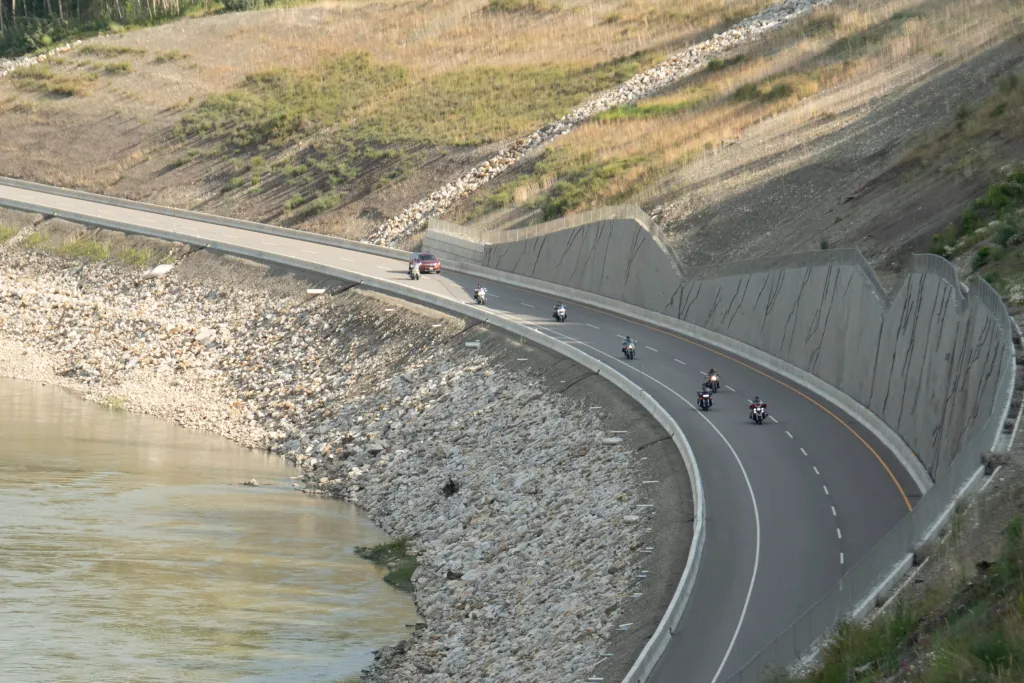 A little further down the road we arrive at the community of Hixon and decide to take a leg stretch. A small walk-up/take out diner offers great food and some of the best milkshakes around. The Hixon Burger bar is a favourite destination for many riders looking for a quick and fun ride from Prince George.
We ease back onto Hwy 97 eager to follow the Barkerville Highway into the historic gold rush town. The Barkerville Highway is a beautiful stretch of road that winds its way up into the hills along the original path of the wagon road of the gold rush days. Approximately half an hour from Quesnel/Highway 97 we reach the Cottonwood Historic Site. One of the last remaining roadhouses in BC. There is plenty to explore here including a general store, restored wagons, barns, and interpretive trails to take you back to 1864.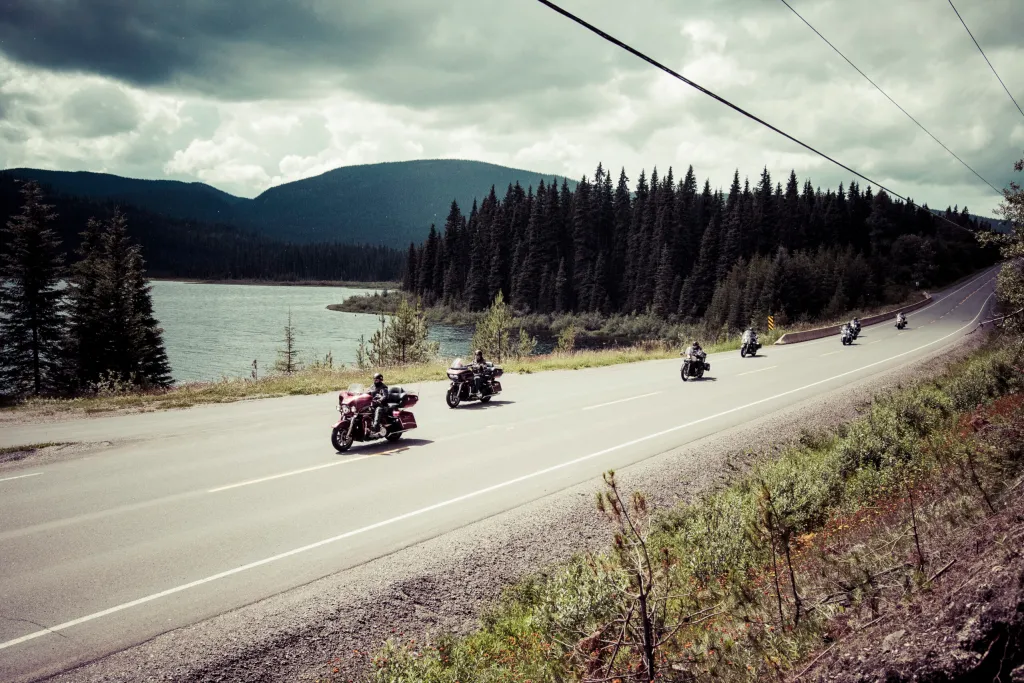 The next community along the way is Wells, BC. Another townsite that developed out of the search for gold but continues to be home to approximately 150-300 residents today. There is much that can be explored in Wells but our goal for the day is Barkerville.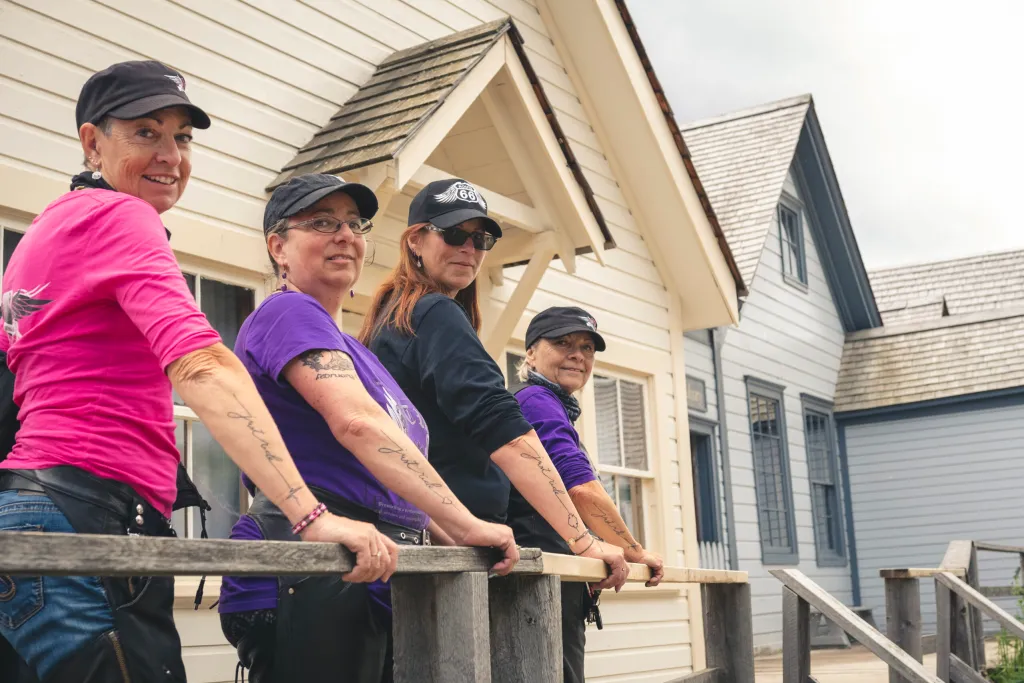 As we roll up to Barkerville the shops lining the old dirt path of the townsite are visible. An authentic old-fashioned candy store, a general store, the Anglican Church, a bakery and even a saloon.  We can't help but feel like we have been transported back to the 1800s. As riders of the gold rush trail, hitching our horses to the fence, we climb off our bikes and prepare to delve into historic Barkerville.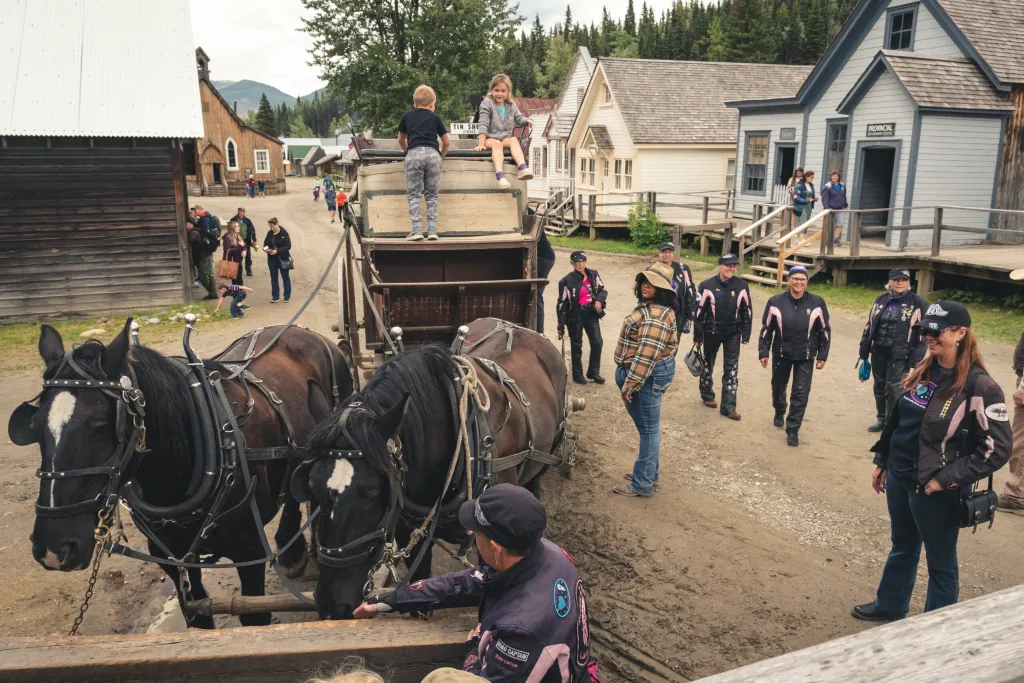 We grab a snack and a drink before we meet up to enjoy an old-fashioned tour around the town on the horse-drawn stagecoach. As we view our surroundings, it becomes obvious one day won't be enough to fully enjoy all Barkerville has to offer. We begin to plan our next trip back to Barkerville before we even start the ride home.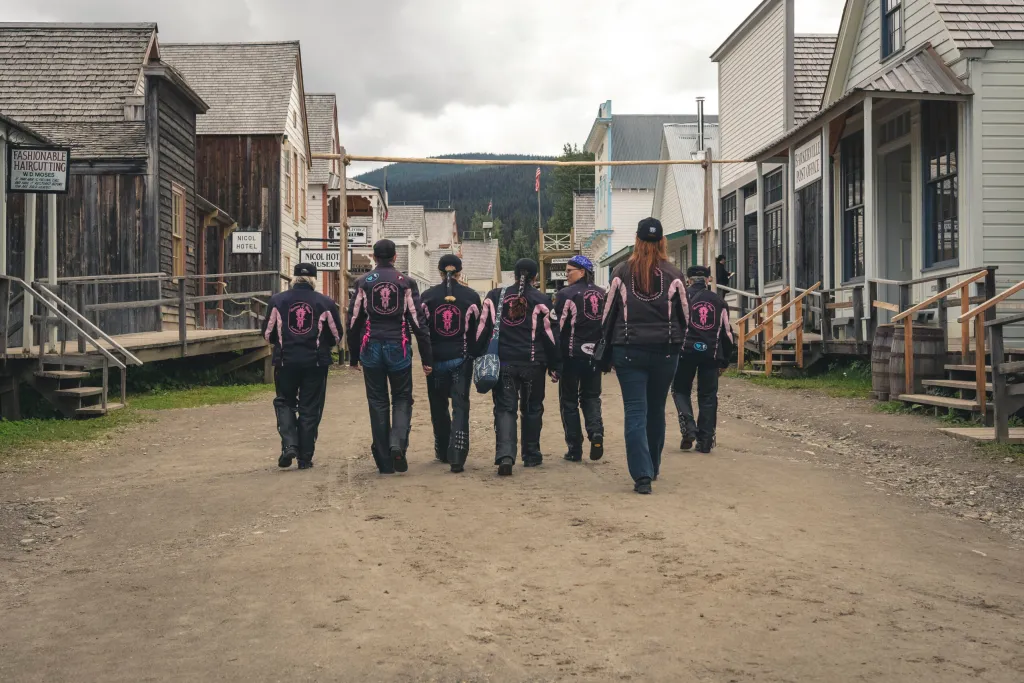 Article and photographs contributed by Bill Campbell
Explore Barkerville Historic Town for yourself! https://www.barkerville.ca/