Know Before You Go
Motorcyclists who wish to travel within BC this summer are advised to plan ahead and be respectful while visiting communities along Route 16.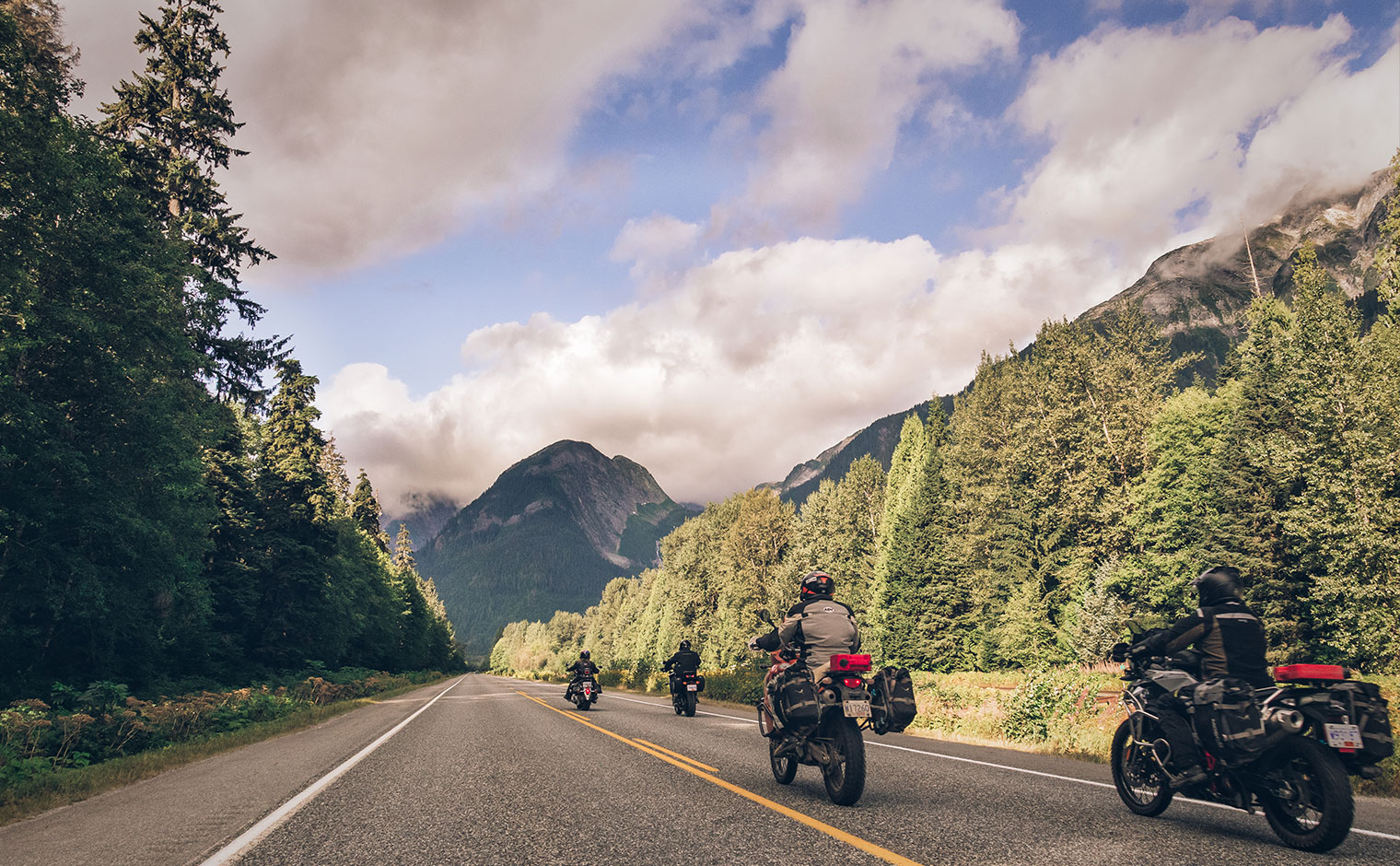 British Columbians who wish to travel within BC this summer are advised to plan ahead and be respectful while visiting communities, especially smaller and rural towns. The provincial health officer has laid out travel guidelines for everyone travelling to and within BC. These include:
pre-trip planning and research on available resources at arriving destination;
respecting any local travel advisories to isolated and remote communities;
no travelling for anyone who is sick, and if symptoms develop while travelling – self isolate immediately and contact 811 for guidance and testing;
practising safe physical distancing of two metres at all times;
spending time in small groups and open spaces; and
practising good hygiene, including frequent handwashing and cleaning.
---
This summer, explore your own province and take a ride along Route 16.
The Route 16 Motorcycle Touring Corridor begins in Mount Robson, British Columbia (at the Alberta border) and continues along the Yellowhead highway ending in Prince Rupert, British Columbia, Canada, spanning over 1000 km of road. 
The route weaves through forests, mountains, and alpine meadows and winds alongside glacial-green rivers and waterfalls, highlighting exceptional motorcycle touring experiences, side trips, and attractions. 
The communities along the route flourish in nature, offering rich cultural history and true northern hospitality. 
For those travellers that like to golf, hike, kayak, fish, view waterfalls, and discover craft breweries, this is the route for you!
---
Robson Valley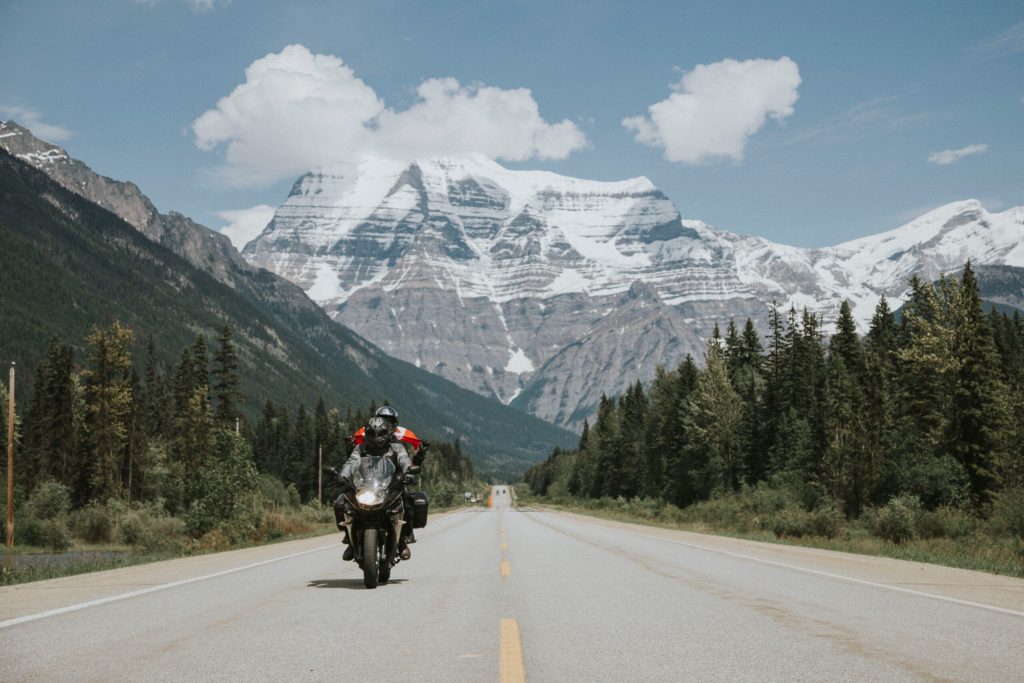 Beginning in the Robson Valley, the viewscapes on Route 16 offer mountain towns and rich agricultural landscapes. For those adventure seekers, Valemount and the surrounding area offers ATVing adventures, white-water rafting the mighty Fraser river, and spectacular views of Mount Robson. 
Find out how to book your next Robson Valley adventure here.
Mount Robson to McBride: 76.5km or 47.53mi
---
McBride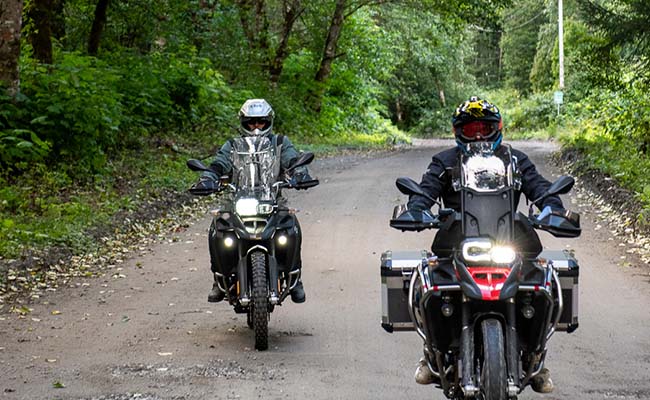 It's recommended to stop for gas in McBride before heading west to Prince George. 
The Ancient Forest/ Chun T'oh Whudujut Provincial Park & Protected Area is the only inland rainforest in North America and a very special spot in between McBride and Prince George to stop and stretch your legs along the Universal Boardwalk.
Learn more about McBride here.
McBride to Prince George: 208.5km or 129.56mi
---
Prince George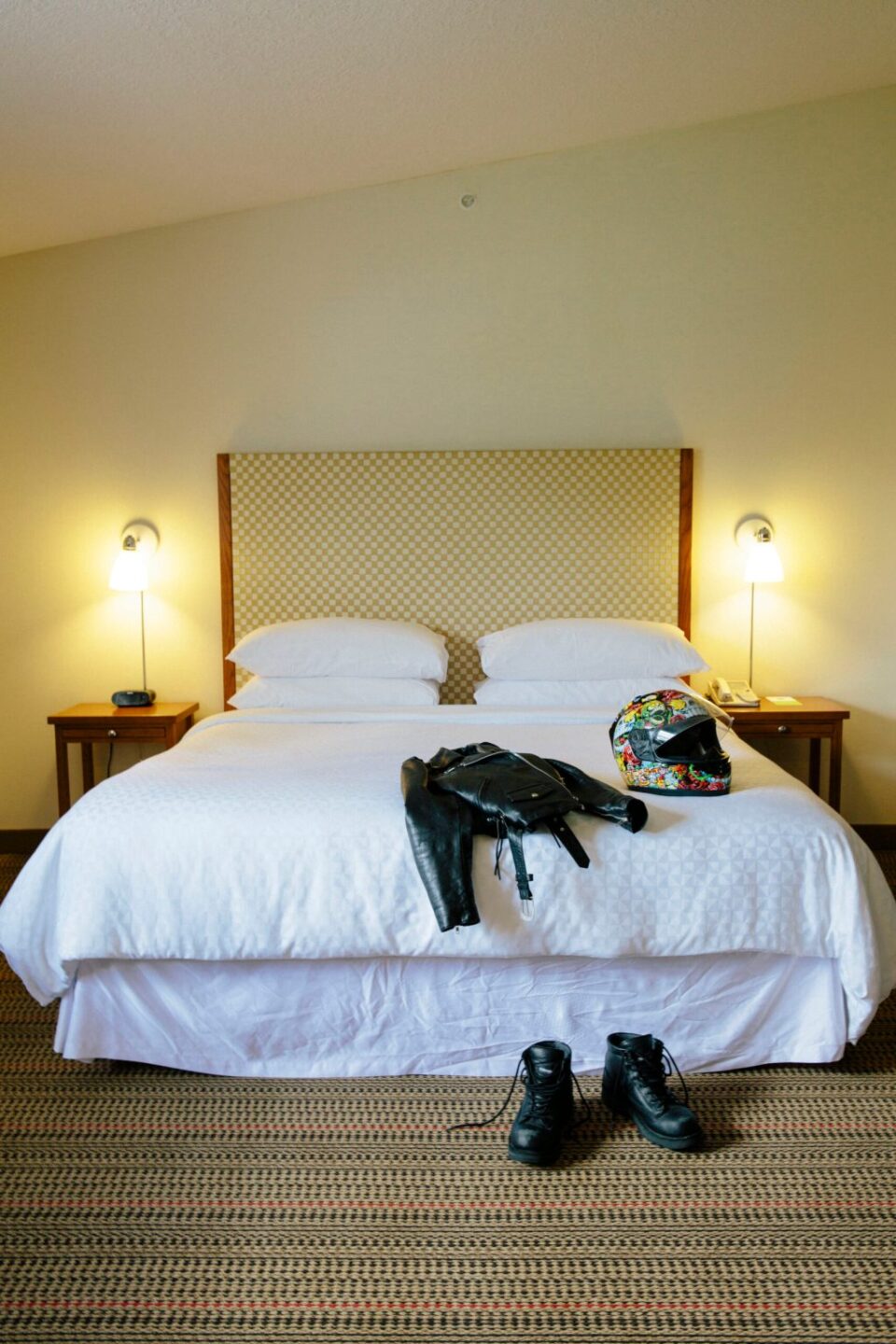 Prince George is the largest city in Northern BC and your basecamp in the north. Spend a few nights in PG to take in some exceptional local culinary delights such as authentic neapolitan pizza, handmade pastas, craft ice cream and farm to fork local ingredients. Discover local retailers selling a variety of clothing and must-have souvenirs in the downtown area or take a self-guided walking tour of the historical buildings.
Click here for your choice of accommodation bookings.
For a list of other things to do, click here.
Don't forget to stop at the Prince George Harley-Davidson shop for a souvenir, bike parts, or a cup of coffee. 
Prince George to Burns Lake 227.6km or 141.49mi
---
Bulkley-Nechako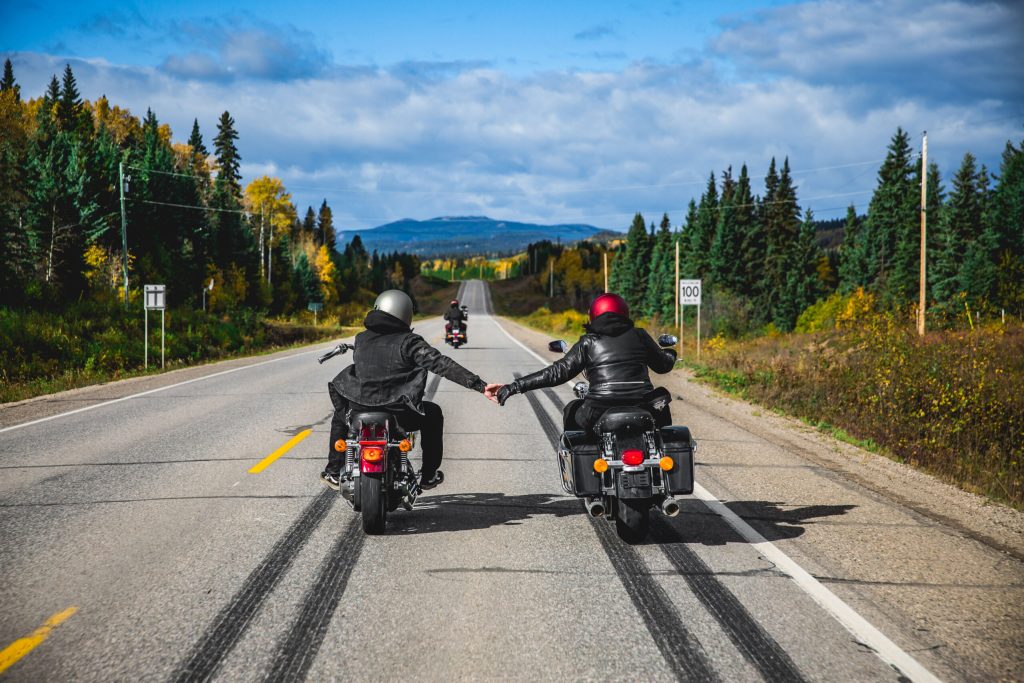 The Bulkley-Nechako region includes the communities of Vanderhoof, Burns Lake, Houston, and Smithers. These communities offer outdoor activities, golf courses, and the Fort St James National Historic Site, where you can watch world-class chicken races every day at 11:30am!
Learn more about the Bulkley Nechako here.
Burns Lake to Smithers 143.5km or 89mi
---
Smithers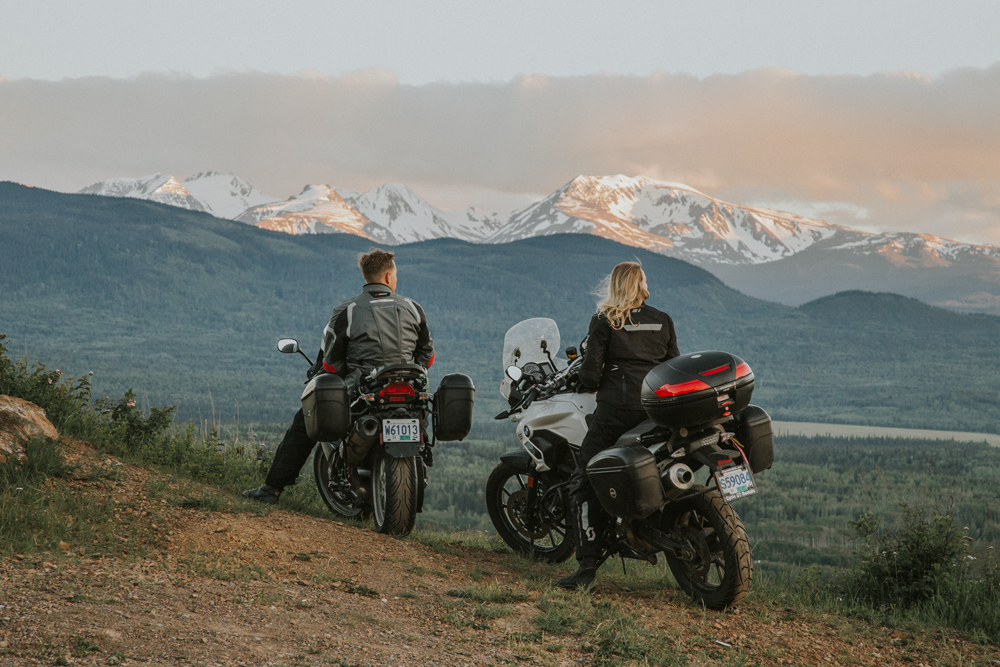 Nestled at the base of Hudson Bay Mountain and in the heart of the Bulkley Valley, Smithers welcomes you. The mountains, lakes and rivers offer endless outdoor recreation opportunities … and roads to ride!
Smithers pays homage to the mountains with its Alpine Themed walkable downtown. Take a stroll down Main Street and discover quaint coffee shops and restaurants all while taking in the crisp mountain air. Spend a few nights at any of the following hotels.
Choose a hotel, B&B or cabin and spend a few days exploring Smithers and the Bulkley Valley. Learn more about Smithers Accommodations here.
For more accommodation options, consider:
Prestige Hudson Bay Lodge
Capri Motor Inn
Stork Nest Inn
Fireweed Motel
Sunshine Inn
Sandman Inn
Glacier View RV Park – Cabin Rentals
If you're looking for an outdoor adventure in Smithers, Adventure Camp Tourism provides guided mountain biking, hiking, kayaking, horseback riding, and more! 
If you need a tune-up or help with your bike, Eyecandy Custom Cycles can help.
Take a break from the saddle and taste some of the best of what's off the road with Frontier Experience.
Smithers to Terrace 205 km or 127.38mi
---
Terrace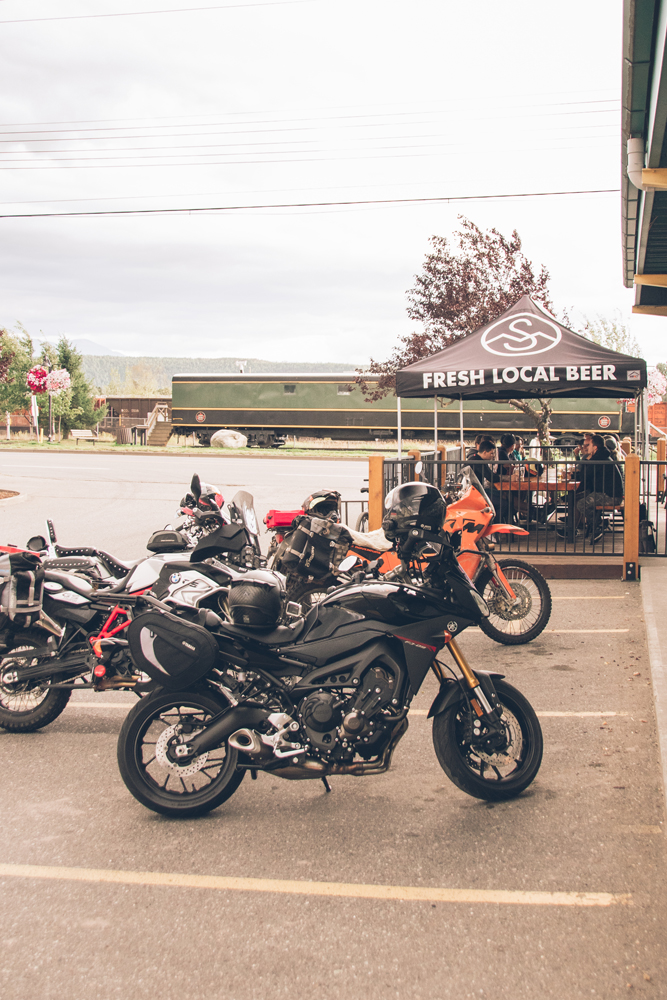 Surrounded by mountains, Terrace offers an abundance of adventure opportunities for all adventure seekers. From hiking, biking, kayaking, rock climbing, and fishing to beautiful lakes to relax and take in a swim.
Experience the vibrant community that Terrace provides by visiting the largest farmers market in Northern British Columbia or by taking a tour through the heritage museum.
Book a jet boat tour to Northern BC's hidden ghost towns or rent a bike from the Visitor Centre and use it to explore the salmon murals, kermodei bears, and one of our many local food trucks downtown.
Click here for a full list of activities and accommodations.
Terrace to Kitimat 61km or 38mi
---
Kitimat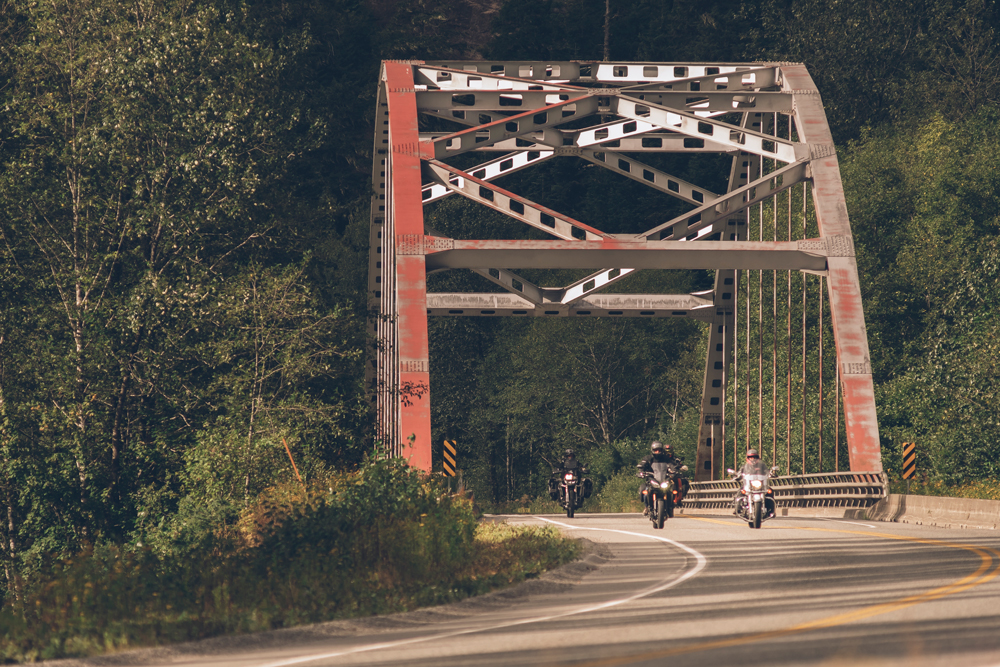 Just a short jaunt south of Terrace lies Kitimat, where you'll find amazing ocean adventures like fresh or saltwater fishing and sightseeing tours with Kitimat Adventures or North Pacific Transport & Eco-Tours.
If you're up for getting off the pavement and onto the gravel, book a trip with Horizon Moto Tours.
For a luxurious stay, check out Minette Bay Lodge.
Click here for more information about visiting Kitimat.
Kitimat to Prince Rupert 204.9km
---
Prince Rupert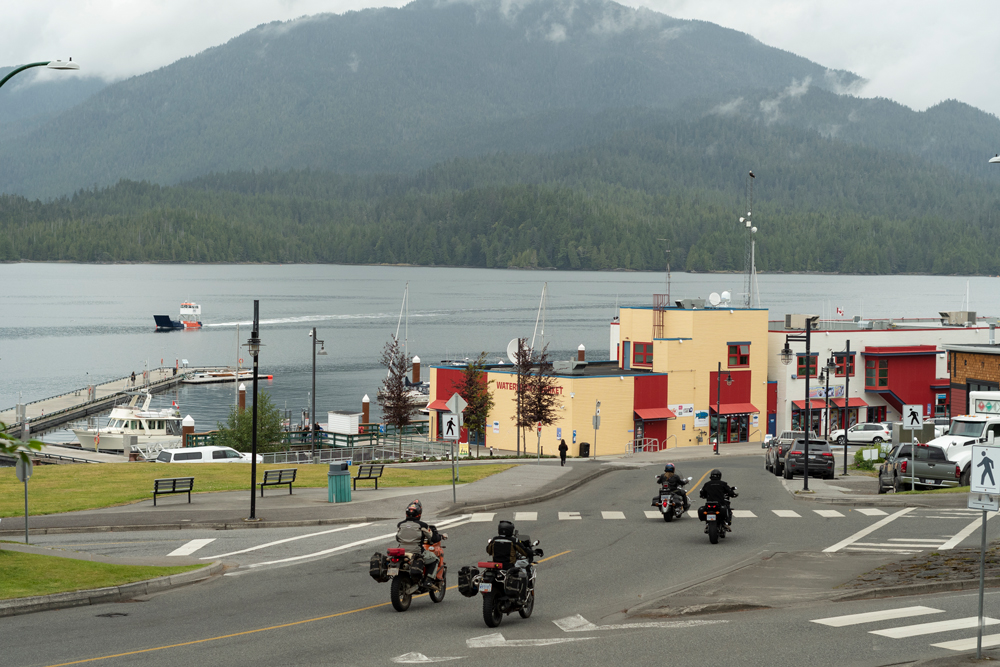 Located on the west coast of British Columbia, Prince Rupert has wild and beautiful Northwest Coast nature, history, and vibrant personalities.
From rugged outdoor adventures like grizzly bear watching in the Khutzeymateen Grizzly Bear Sanctuary to world-class dining & shopping in the charming downtown, Prince Rupert has everything needed for a perfect coastal getaway. 
For more information about Prince Rupert, please visit:
Accommodations
Dining
Shopping/Retail
Culture/History – Museum of Northern BC
Culture/History – Ice House Gallery
Charter Fishing
FlightSeeing – Ocean Pacific Air
FlightSeeing – Inland Air
Canoe/Kayaking Tours – Skeena Kayaking
Canoe/Kayaking Tours – Outer Coast Outfitters
Rupert Harbour Tours
---
For further up-to-date information, contact the

Visitor Centres

in each community.