Terrace to Prince Rupert
Hear from Northern BC motorcyclists about their day trip from Terrace to Prince Rupert along Route 16.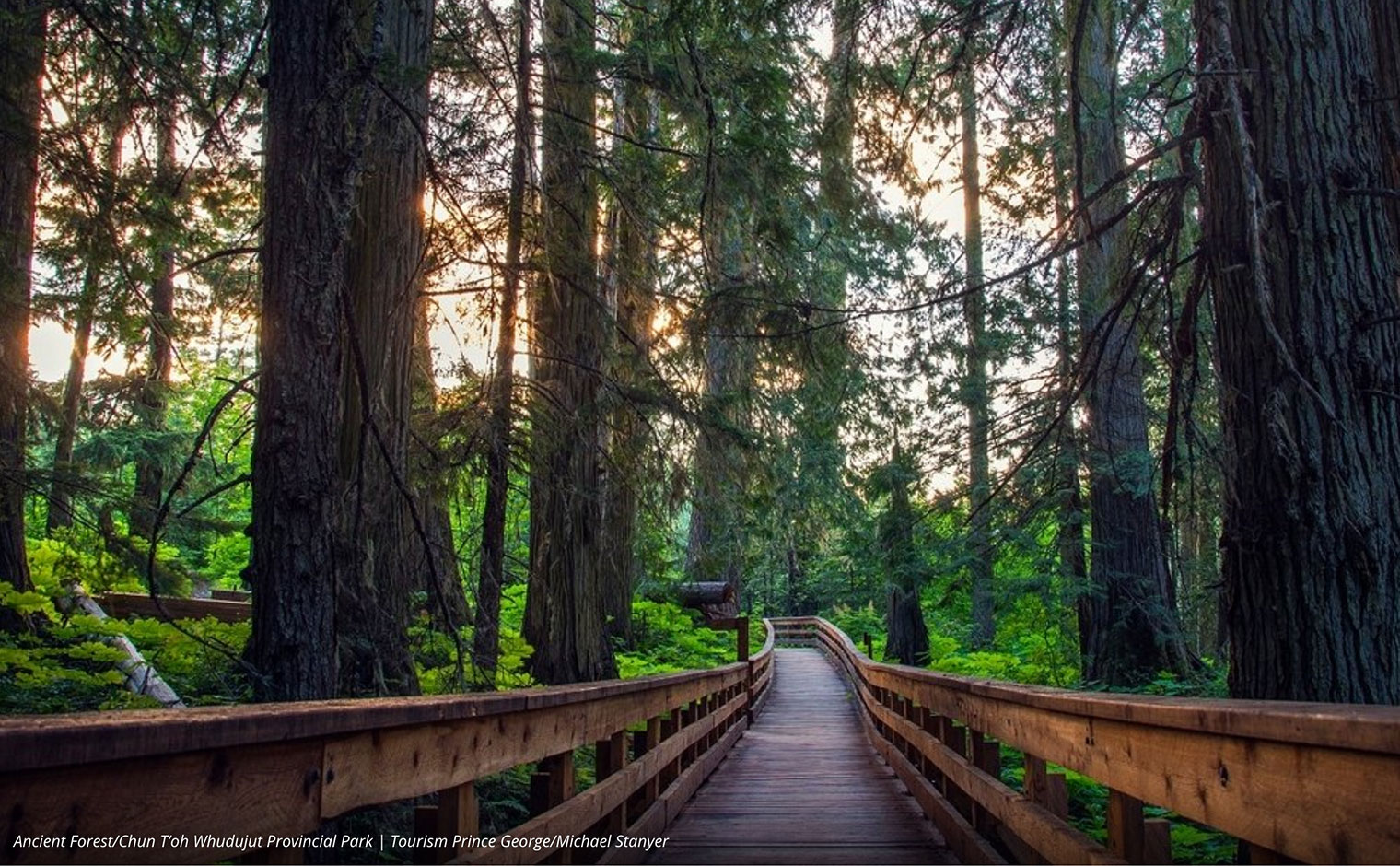 It's a cool but beautifully sunny day in Terrace as we prepare for our day ride to Prince Rupert. The excitement of a ride to the ocean on such a nice day has our group eager to get started. We roll out onto Highway 16, which we will follow for 144 kilometres until we reach the Pacific Ocean.
Our route will take us alongside the Skeena River for much of our trip. Thick lush forest lines the roadside, obscuring our view of the Skeena River while towering mountains capped with a dusting of fresh snow breach the horizon in what feels like all directions. The highway winds itself through the landscape revealing the river every so often.
With each kilometer that rolls past our wheels, I feel as though the landscape has grown or we have become smaller. Trees seem to be stretching taller; mountain tops reach up so far that their peaks are covered from our view by thick layers of cloud. Even the Skeena River is getting larger, wider, more prominent within our scene.
Massive rock formations begin to squeeze up against the roadside. One particular rock formation has earned the nickname "Carwash Rock" as it looms overhead. The corner of the road cuts into the rock and on most days, the water run-off drips from the overhang, granting travelers a free "car wash" whether they require one or not.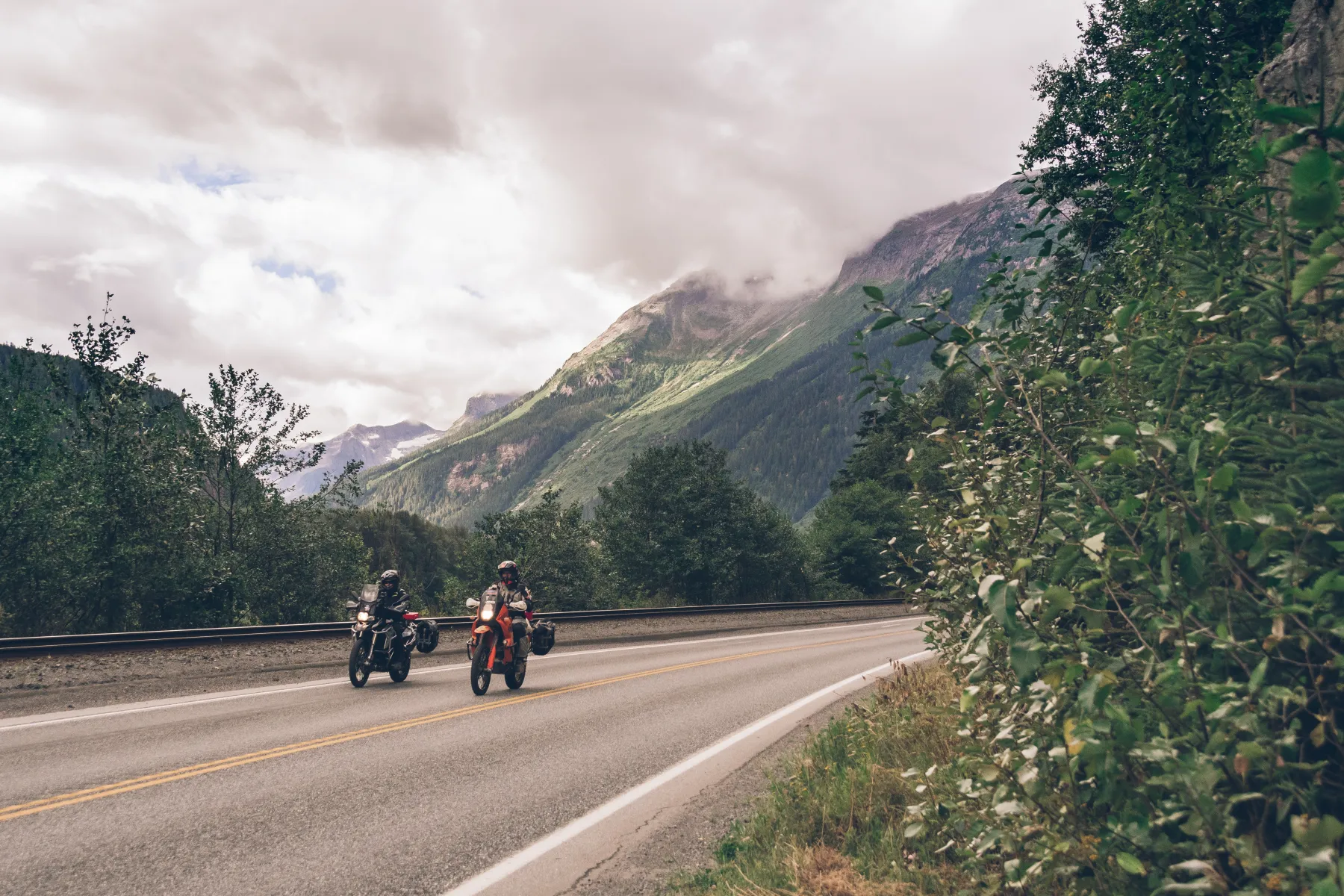 We round the corner of "Carwash Rock" and are soon cruising down a straight stretch pointed directly into what appears to be a rock wall, so large that there can be no point of passage. Halfway up the wall's flat surface, full-size fir trees cling to its face like mountain goats and yet, the trees are not even one-tenth of the height of Mother nature's incredible work.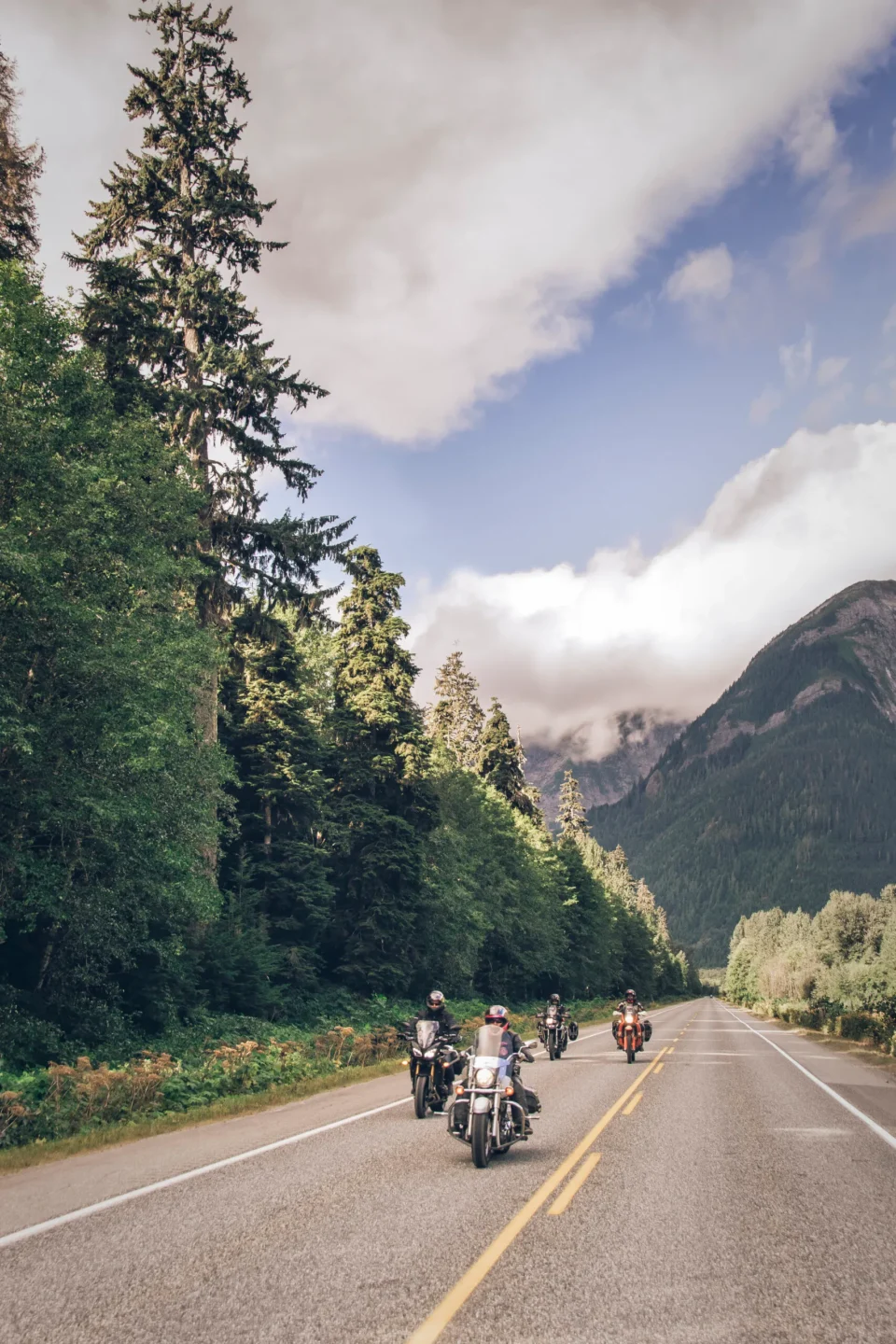 A spot along the Skeena River presents itself to us and that comes as a great excuse to stretch our legs. The vast riverbed is partly dry with ample room to explore. Across the river, mountains reach straight up, first covered in green vegetation and forest and then as it climbs, transitioning into sharp barren rock with the odd patch of snow. Freshwater is melting off their snowy peaks and cutting a path back down into the river.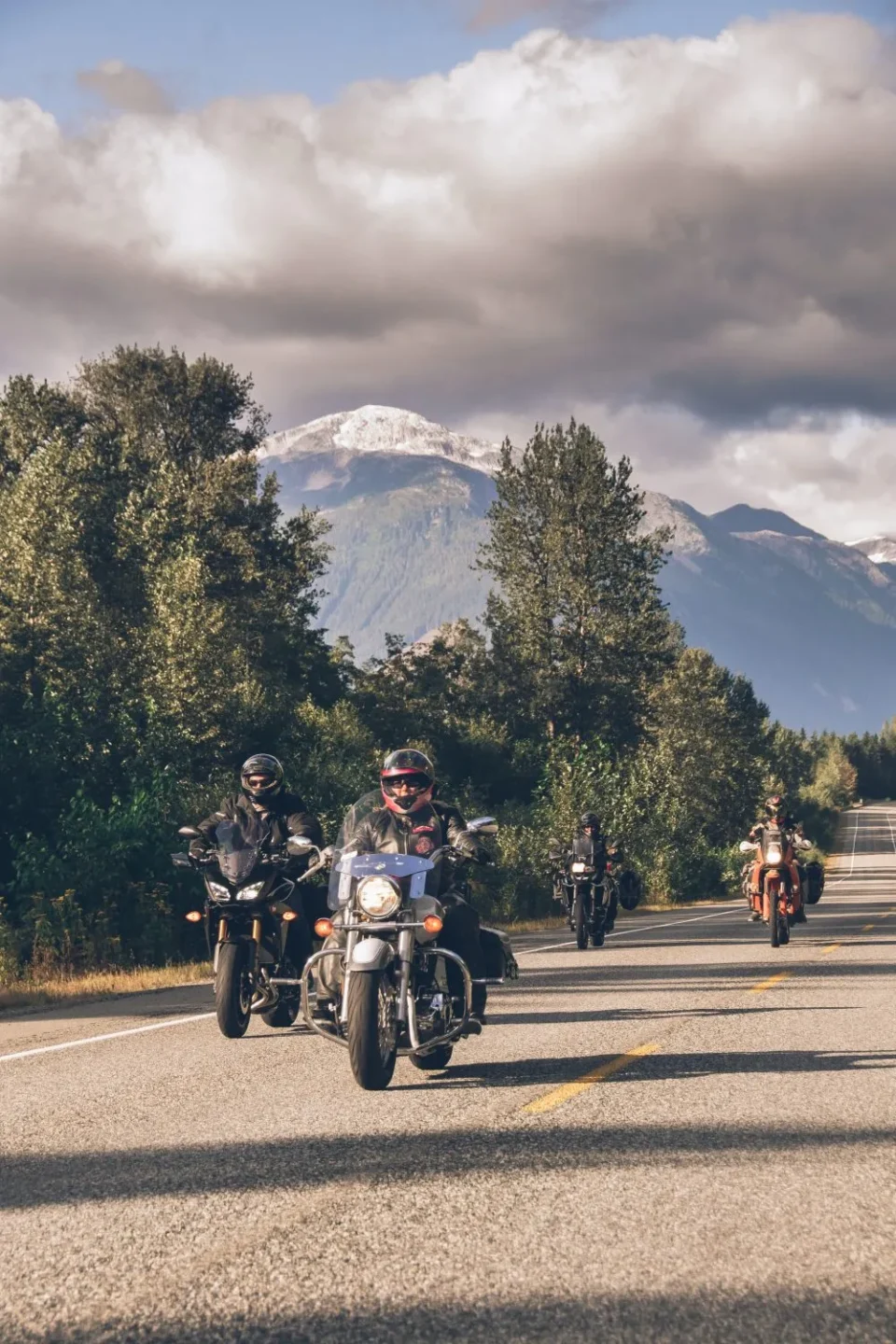 The hint of ocean air calls us back to the journey and we take our wheels back to the asphalt. The environment begins to show evidence of a more coastal atmosphere as we move closer to Prince Rupert. The road climbs slightly and we see the expanse of the Skeena River, now so wide it feels as if we are already at the ocean.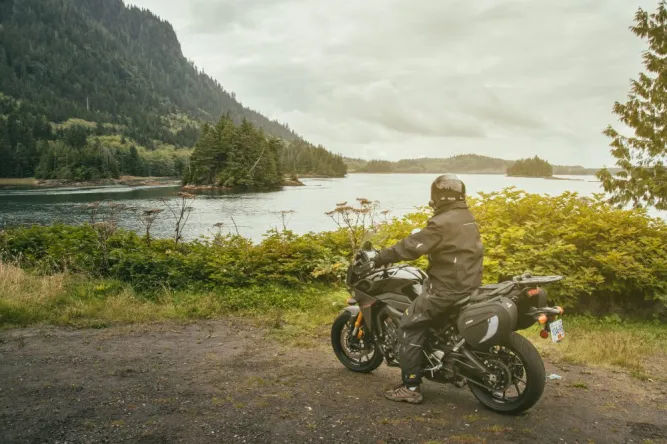 The final stretch of Highway 16 into Prince Rupert feels like a step into a new world.  We roll along an inlet dotted with small rocky islands, each with its own unique character and made-up of growth of distinct trees and moss. I can't help but keep an eye on the inlet, as it feels reasonable to expect to see whales at any moment within the waters. We crest a small hill to reach the heart of Prince Rupert and Cow Bay is visible from the road.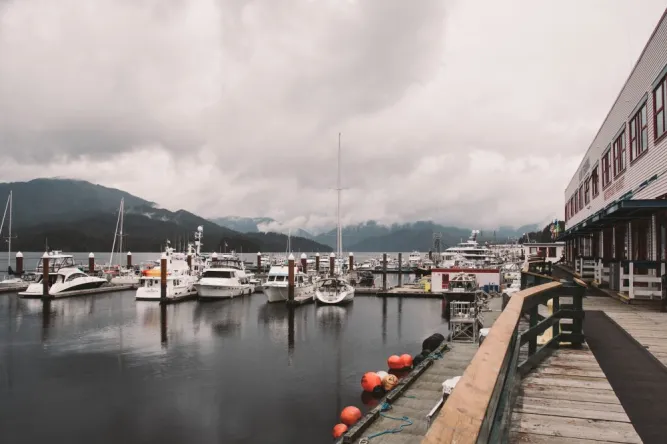 Ocean boats are moored alongside a waterfront market and a few boats are moving around in the active yet peaceful setting of Cow Bay. We park our bikes and find a local establishment to sit and enjoy excellent food and the views of the bay. The waterfront market has an irresistible feel about it, so we find a little coffee shop for a refuel and give ourselves some time to explore before our journey back to Terrace.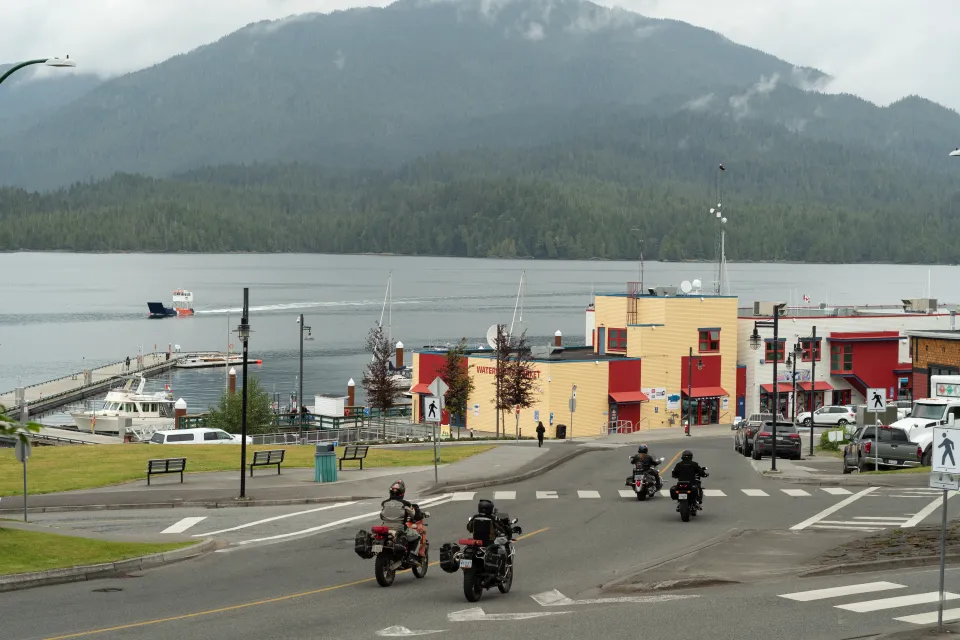 Terrace to Prince Rupert Photos and blog contributed by Bill Campbell
For a full map of Route 16, click here.