5 Reasons to Ride BC's Highway 16
No matter where you come from, Northern BC has much to offer for every type of rider. Here are motorcyclist Megan Kaptein's Top 5 Reasons to Tour Route 16.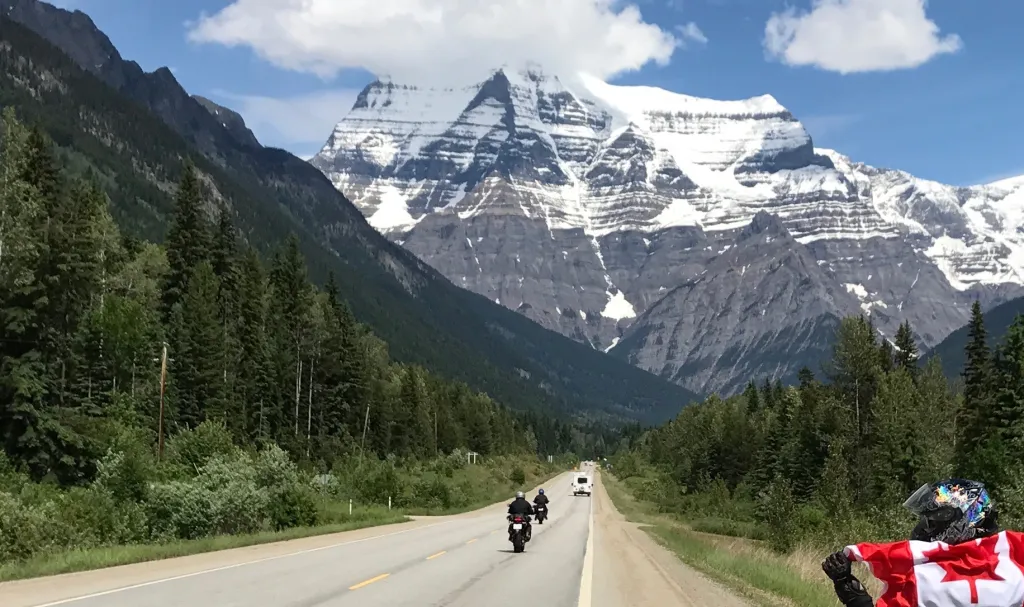 Living in Vancouver, British Columbia I am lucky to have easy access to one of the most beautiful roads to ride in the country—the Sea to Sky (Hwy 99). For years I frequently rode from the city up to Squamish and Whistler, but rarely ventured further north than that. It's ironic because I have ridden motorcycles in many far-flung places across the globe including Romania, The Philippines and Nicaragua. Isn't it often the case that we take for granted what is closest to us?
When an opportunity arose to go on a motorcycle trip to northern British Columbia with my two friends, I figured it was high time that I explore my own backyard. On a sunny morning in June, my friends Theo, Jong Sun and I left the city behind as we forged north to explore beautiful BC on two wheels along Route 16.
It was a trip of a lifetime, and one that I wholeheartedly recommend to all riders, whether you're coming from British Columbia, the US or abroad. Northern BC has much to offer for every type of rider. Here are my top 5 reasons for why you need to start planning a trip to northern BC:
1. The People
Canadians have a worldwide reputation for being some of the nicest folks you'll ever meet. Being a patriotic Canadian gal myself, I admit my bias, but I believe it's true that we are generally a pretty good-natured bunch. And Canadians on motorcycles are no exception. I found that the bond between riders, regardless of their ride, was notably strong up north. Nearly every rider we passed would extend the biker wave, and at almost every stop, people would express an interest in our journey, asking where we came from and how we were enjoying their community.
When we first arrived in Valemount, we had some mechanical challenges with one of our bikes, and within seconds a local rider came to inspect it and lend a hand.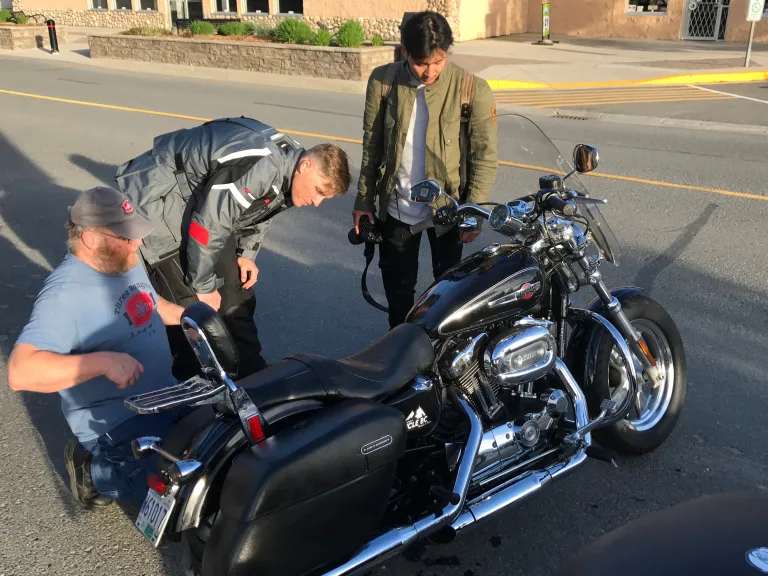 In Prince George, we connected with a number of riders including local instructors who showed us the ropes in their neck of the woods. We also dined with members of Women in the Wind, a women's riding group whose oldest member included 89 year old Helen! We also tagged along a group ride from the local Harley Dealership where they let us wash our bug-smattered bikes.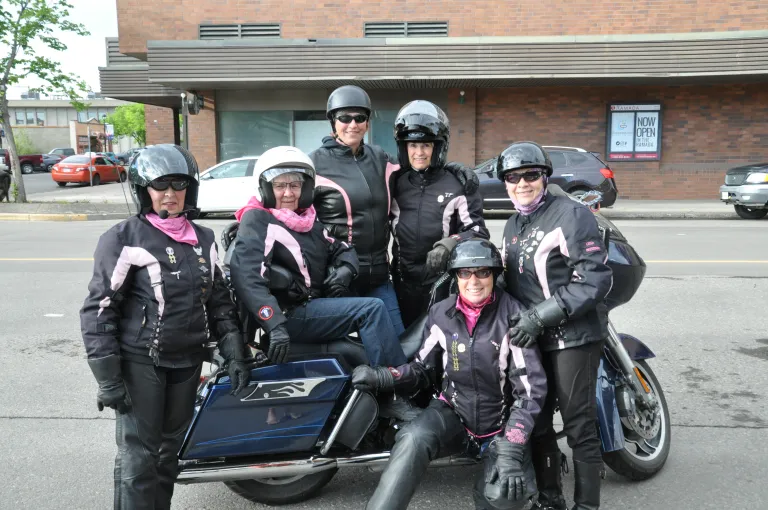 Later in Smithers we met Sam from Eye Candy Custom Cycles, a certified Red Seal motorcycle mechanic who was a legendary Harley racer back in the day. We also connected with a number of local riders who led us on a group ride to a lookout spot with great views of the valley below.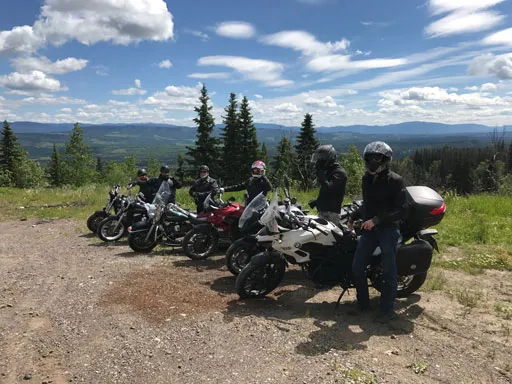 2. The Food
The mental and physical fatigue of trying to stay alive on two wheels is no joke. Just as a motorcycle requires gas to keep on going, so the body needs good food as fuel to replenish all those burned calories. And after a long day in the saddle, there is nothing better than relaxing and enjoying a hearty meal without having to do the dishes after.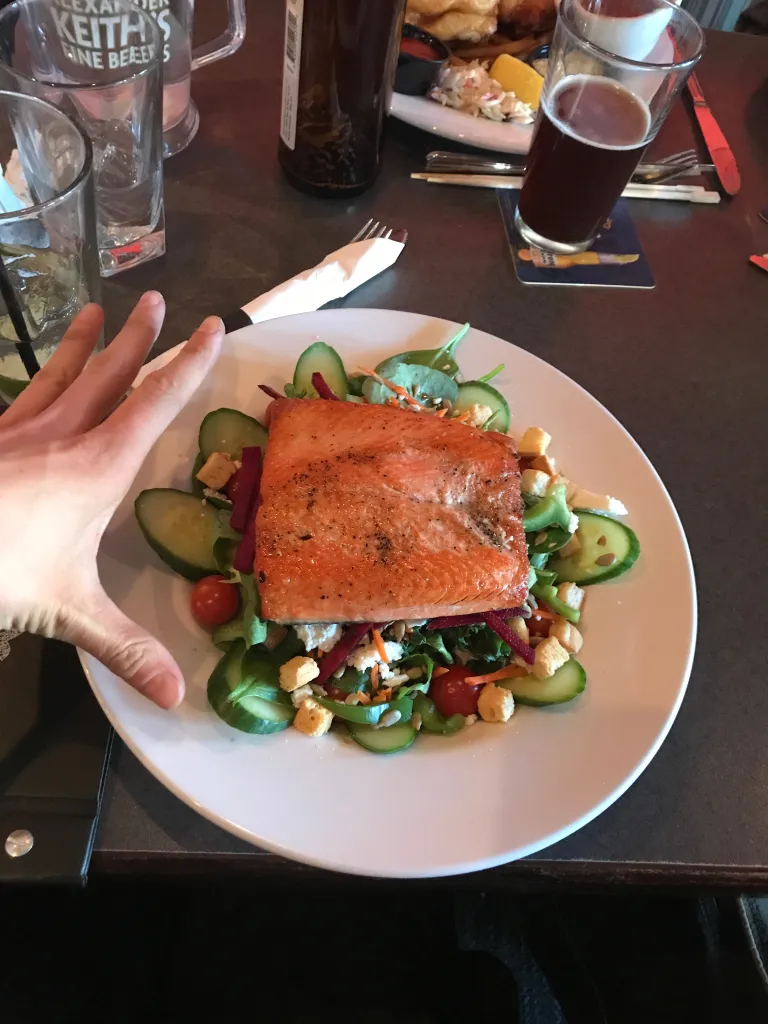 Living in Vancouver, I am spoiled with some of the most diverse and tasty culinary experiences a foodie can dream of. Would BC's northern cities meet this city slicker's culinary standards? You'd better believe it! While there's no shortage of Tim Horton's—Canada's infamous fast food restaurant chain—along Route 16, those with slightly more refined palates can rejoice in the abundance and variety of quality food and drink offered in the region. I was consistently impressed by the food at virtually every stop. Wild Sockeye salmon, bison burgers, farm-fresh pulled pork, haskap berry ice cream were some of the fresh and local menu items that I happily consumed.
Two Sisters Cafe and Blue Water Sushi in Smithers, Cimo Mediterranean Grill in Prince George, Don Diego's Tex Mex in Terrace and Cassiar Cannery in Prince Rupert were among some of our favourites, but there were just too many to list them all.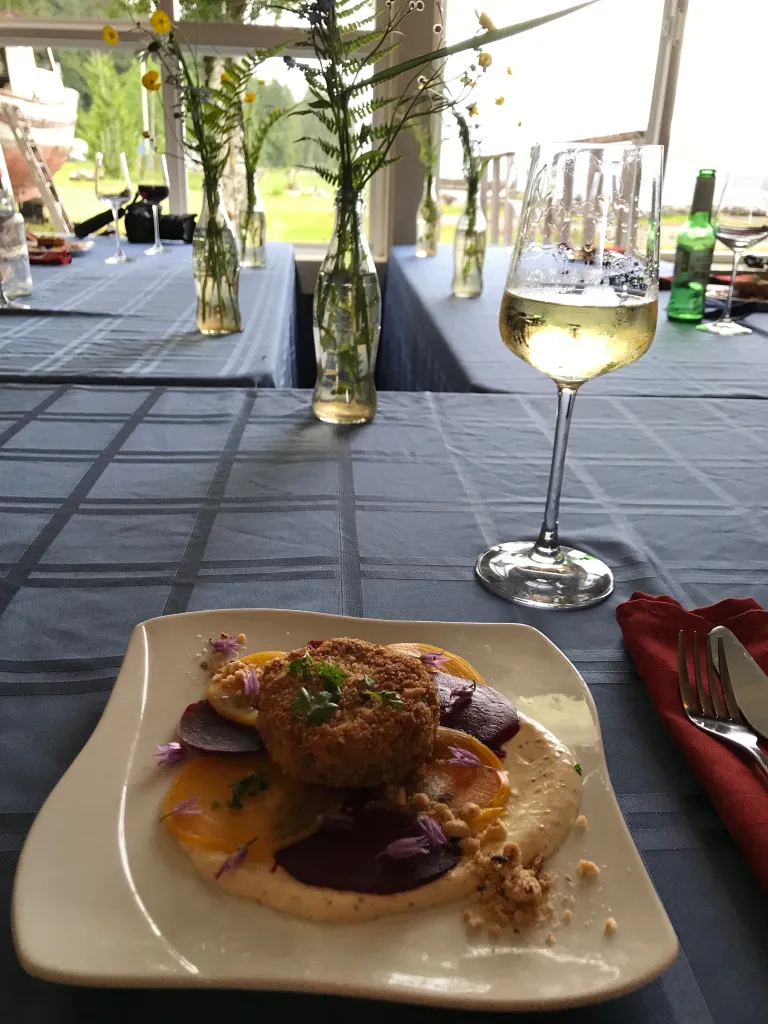 The craft brew scene seems to be gaining a steady foothold in Northern BC like it is in the rest of the province. Upon our arrival in Valemount after a nearly 1,000 km ride from Vancouver, we were pleased to unwind at Three Ranges Brewing and enjoyed a flight of beer before hunkering down for the night. We also visited CrossRoads Brewing in Prince George and Sherwood Mountain Brewhouse in Terrace.
We swung by Canada's northernmost winery, Northern Lights Estate Winery in Prince George, for a tasting. I'm not sure what I enjoyed more: taking in the beautiful river view from their terrace or sampling their award-winning "Seduction" strawberry rhubarb rosé.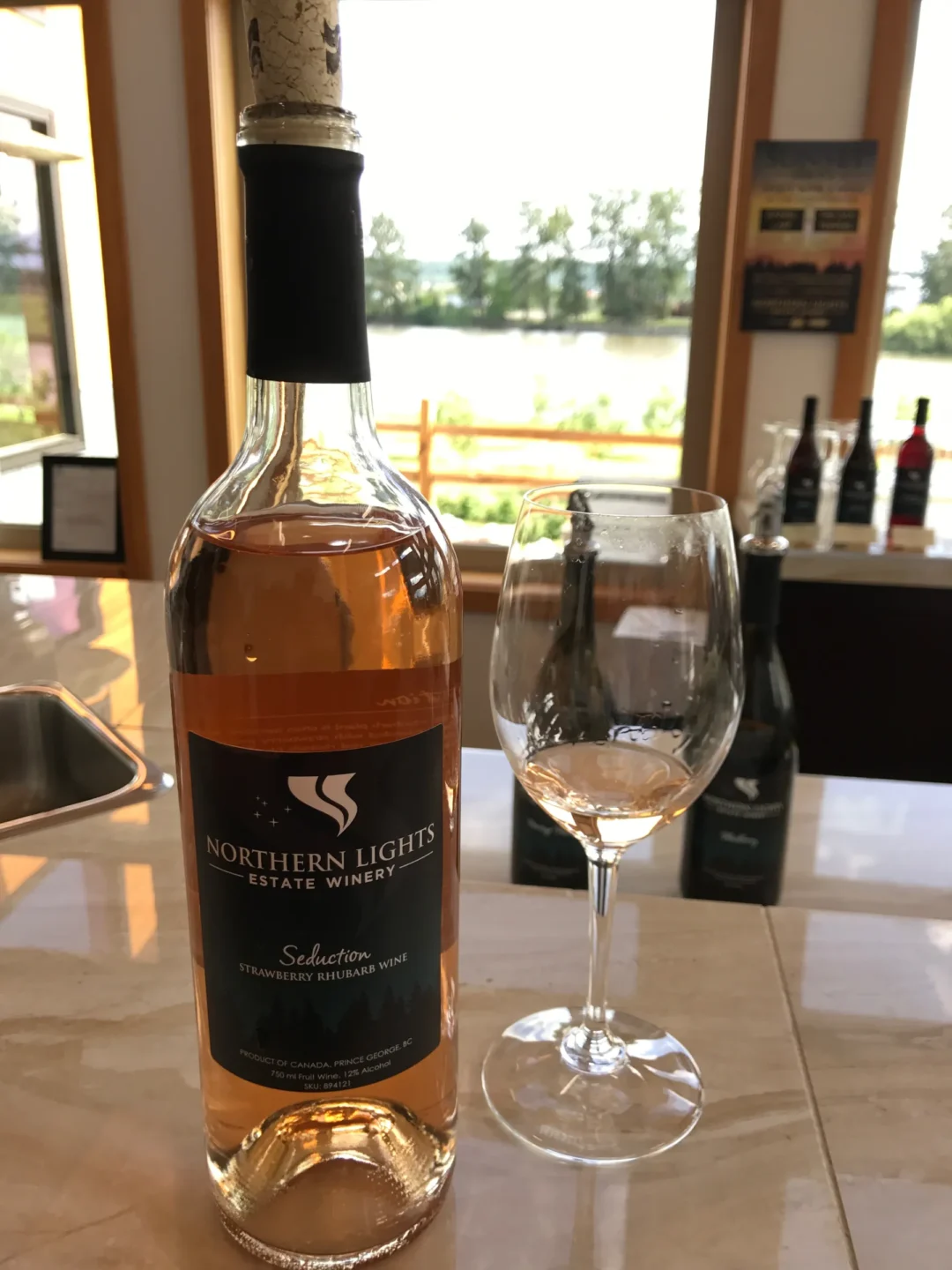 3. The Wildlife
Over the course of our 10-day ride, we saw an abundance of wildlife along Route 16. During one sunset ride in the Nass Valley, we passed a bear, a porcupine and a moose grazing roadside within a couple kilometers of one another! While exciting to spot, wildlife can also be incredibly dangerous for riders, especially at dawn and dusk, so we used caution when riding during those times.
In Vanderhoof, BC we visited the Sturgeon Sanctuary where we learned about the Nechako White Sturgeon, a species that coexisted with dinosaurs, but is currently endangered due to pollution, fishing, and damming, among other reasons. We learned about the challenges juvenile fish face and the research and conservation work the sanctuary is doing to protect them.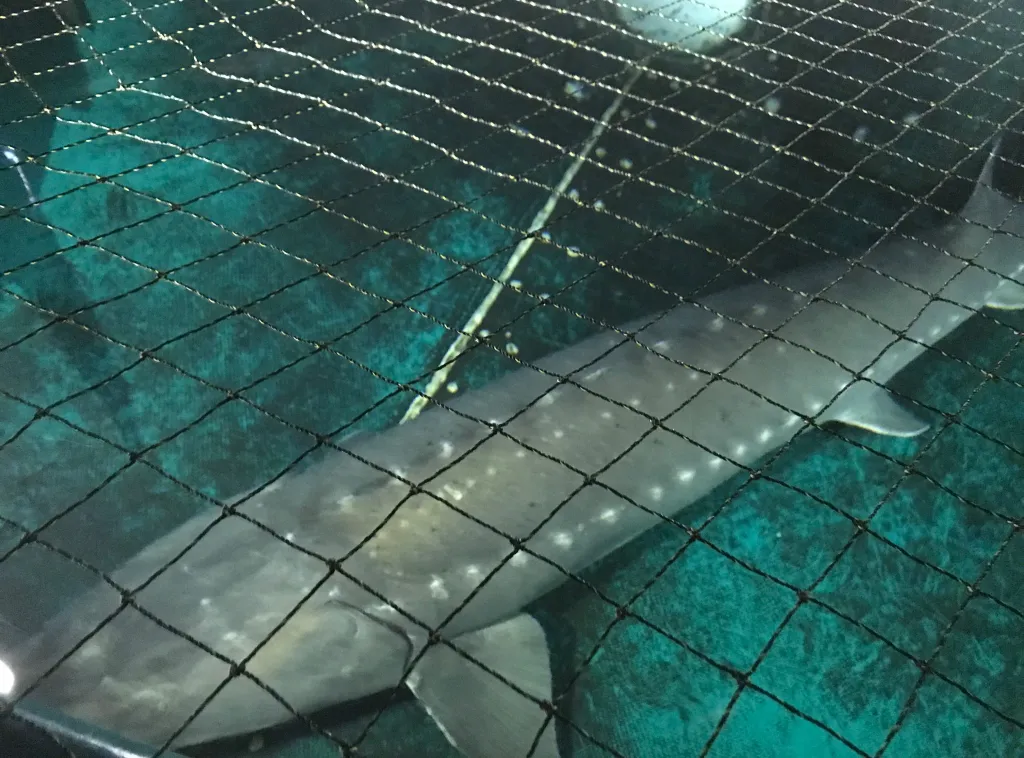 For me, visiting the Khutzeymateen Grizzly Bear Sanctuary near Prince Rupert was one of the highlights of the entire trip. It's hard to explain the feeling that you experience seeing a trio of grizzly cubs and their mother roaming freely in their natural habitat, but it is truly something amazing that ignites a sense of childlike wonder. Our tour group was also fortunate to spot a wolf, whales, sea lions and bald eagles on our boat tour!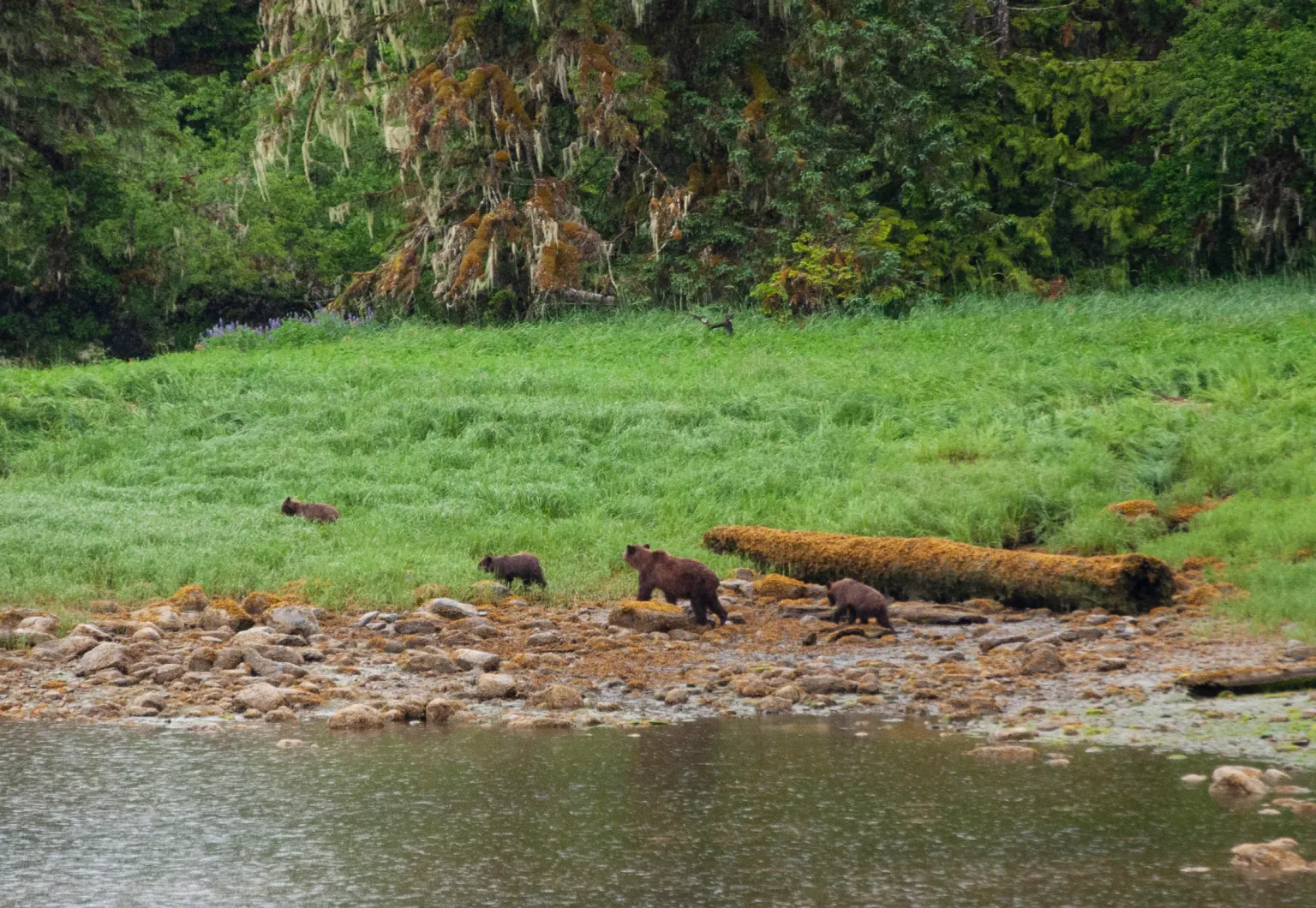 4. The History
Engaging museums and historical points of interest are plentiful along Route 16 and I gained a greater understanding and appreciation of BC's history by visiting some of them.
One surprising thing I discovered on this trip is that Canada's most recent volcanic eruption happened not all that long ago in BC's Nass Valley, about 150 km north of Terrace. In 1750 the massive eruption killed 2,000 people from the Nisga'a First Nation and covered two of their villages, leaving behind hauntingly beautiful fields of lava that serve as a memorial ground for the lives lost.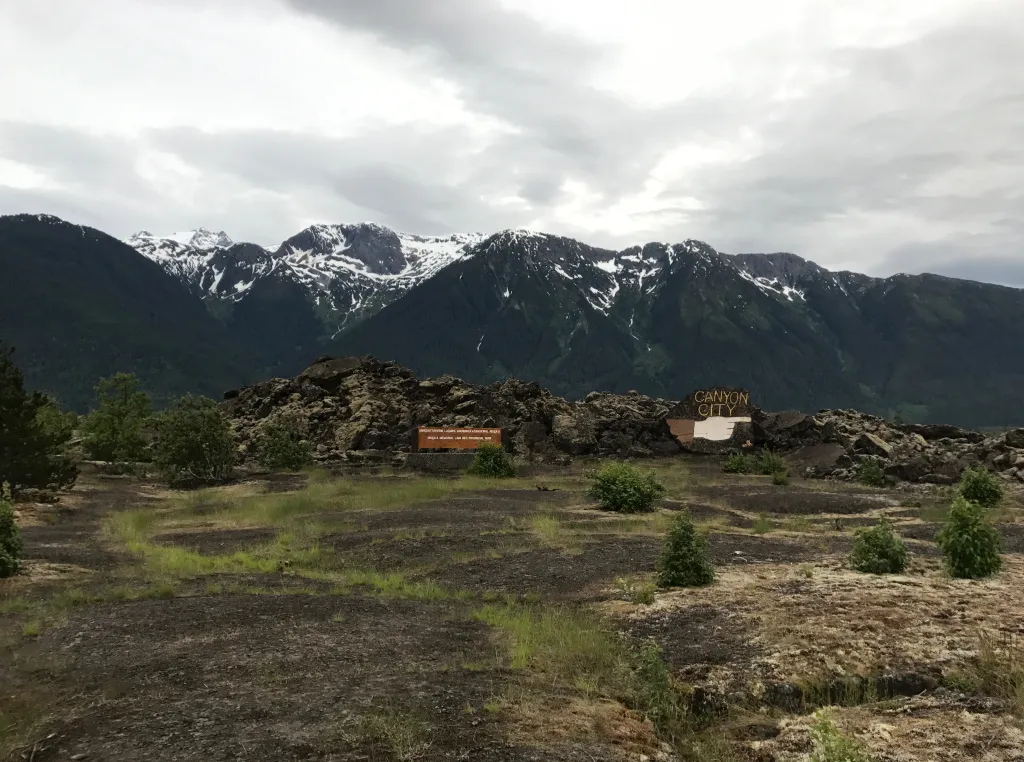 The Nisga'a Nation is one of 198 First Nations who have been living in BC for thousands of years. They are a strong and resilient people who proudly self-govern their land and they have built a beautiful and informative museum proudly showcasing their culture and sharing stories of their tragedies and triumphs.
We also took a side trip to Huble Homestead near Prince George, a heritage site from the early 1900s that offers a glimpse into the life of some of BC's early settlers. The site features replicas of the original general store, a trapper's cabin, a barn and the restored Huble family house.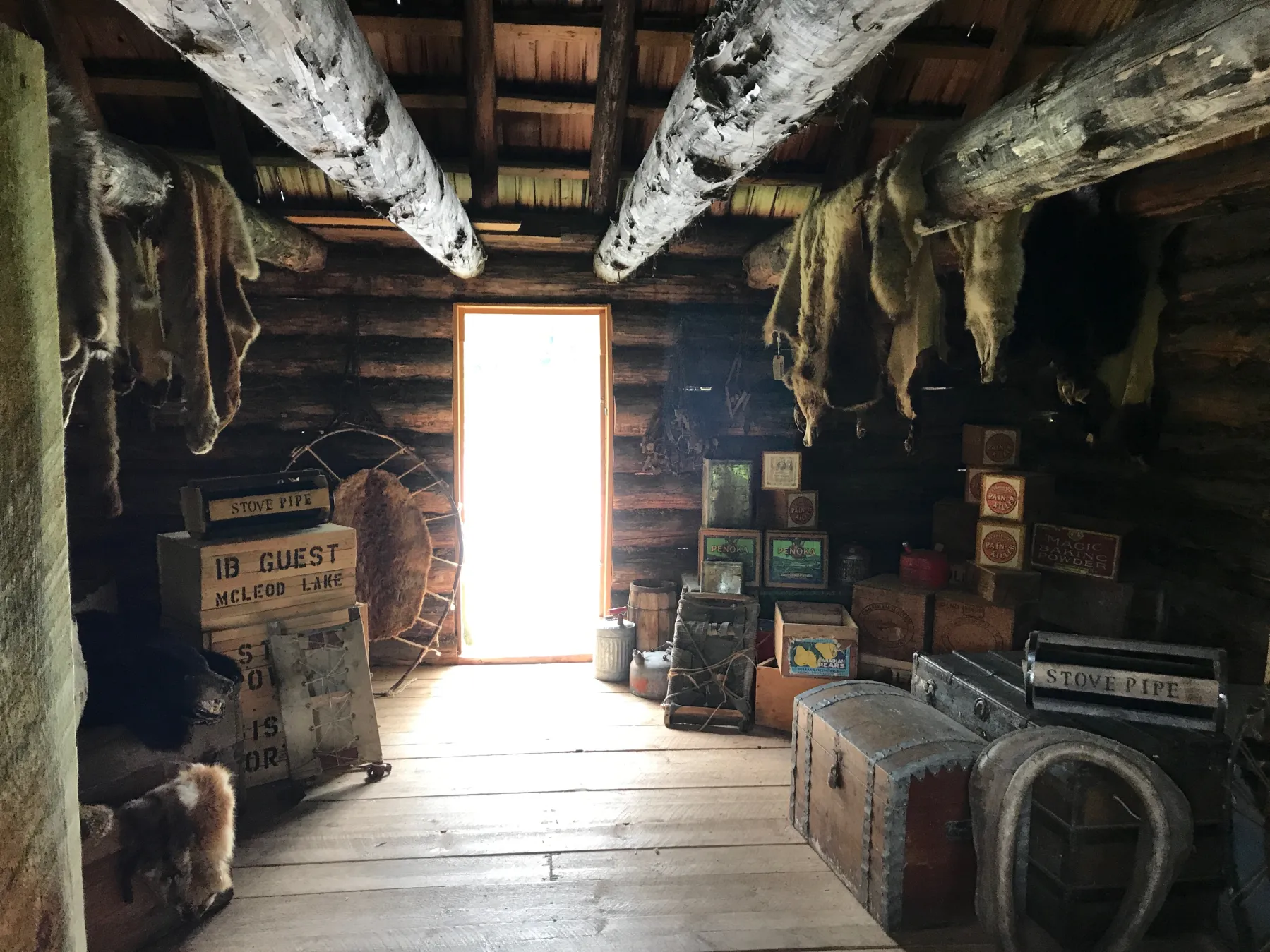 If you enjoy history, a visit to the North Pacific Cannery near Prince Rupert is a must. It was BC's longest-running salmon cannery, running for almost 90 years from 1888 until the late 1970s, and in recent years it has been restored into a museum. During its peak, the cannery was essentially a small town with its own doctor, general store, blacksmith and bunkhouses for its workers and managers. It's a unique experience to walk along the old boardwalks and imagine life during that time.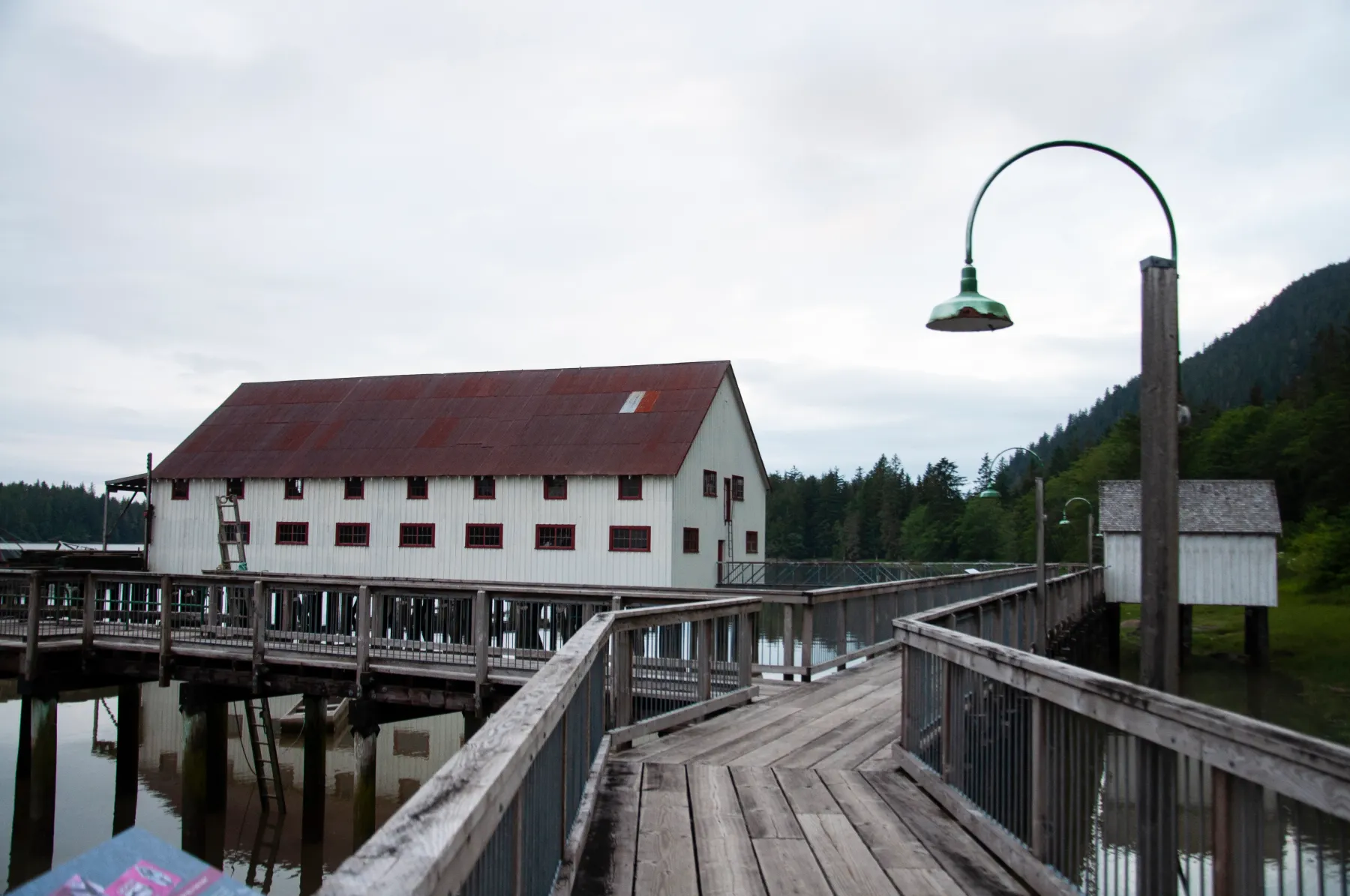 And along the way to Prince Rupert, we caught a glimpse of this pictograph, an ancient Tsimshian painting, on a rock face along Highway 16.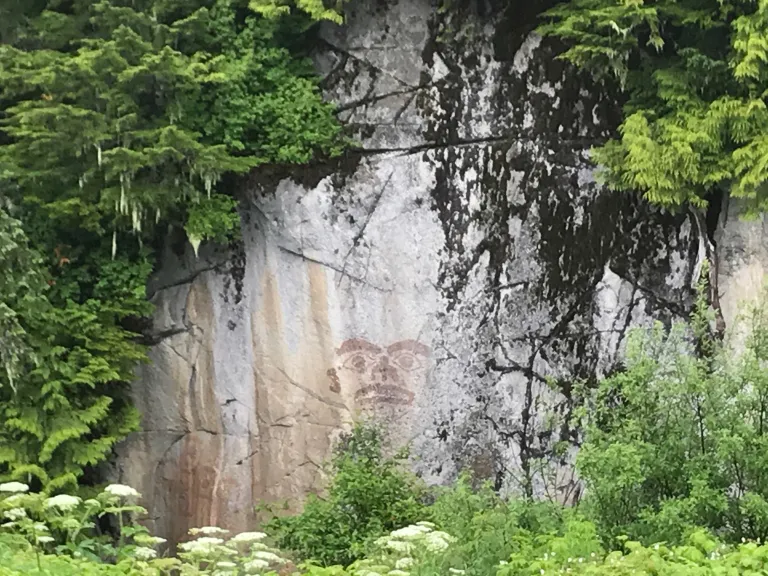 5. The Landscapes
Rugged beauty, jagged coastlines, ancient forests, towering mountains, raging rivers—​BC's landscapes know no bounds.
In the east, Mount Robson is the highest point in the Canadian Rockies and it makes for an idyllic backdrop as you're starting off along Route 16.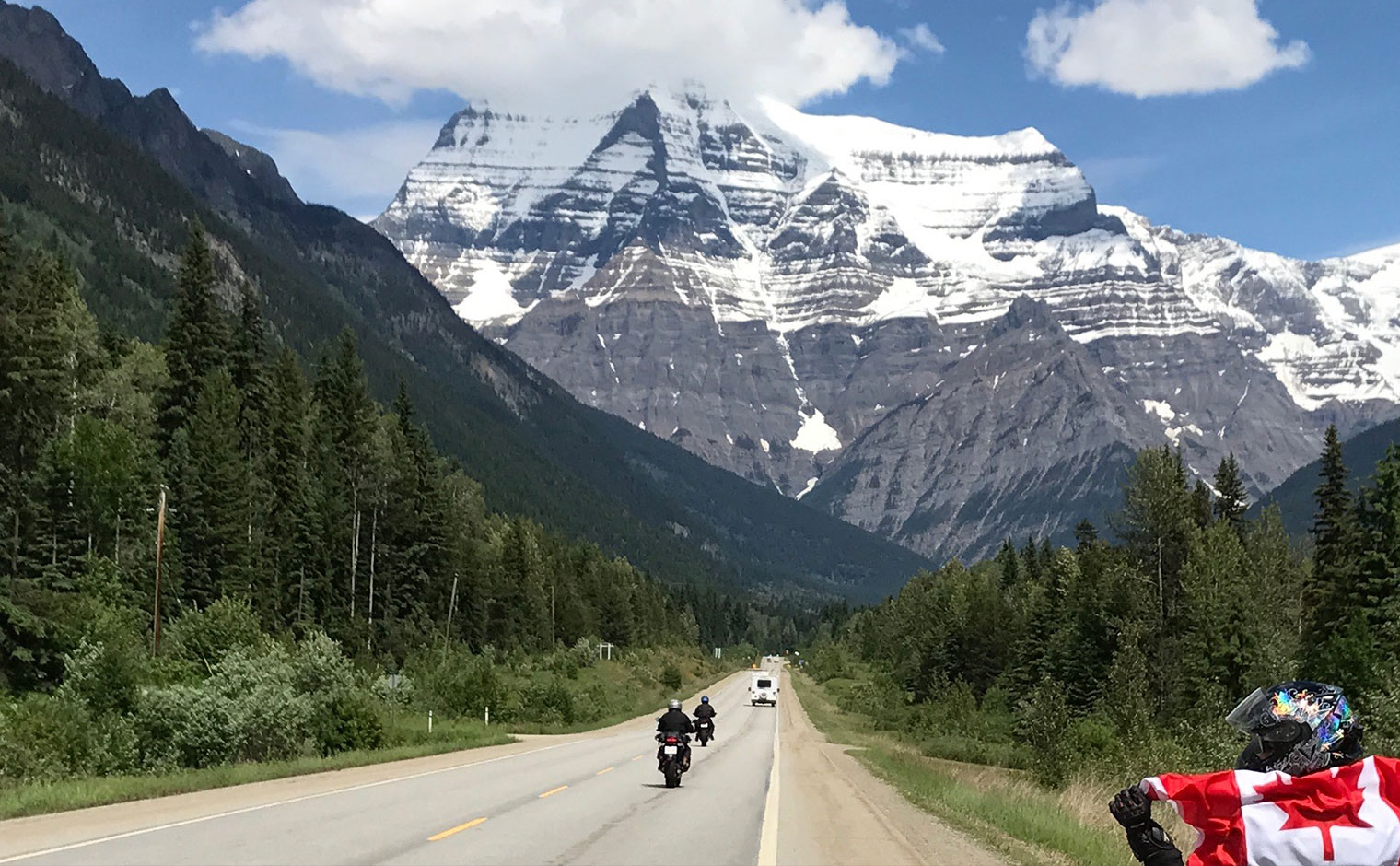 Midway between McBride and Prince George, and just a stone's throw from the highway we made a stop at The Ancient Forest, a unique inland rainforest that is home to enormous ancient trees. Some of the oldest are estimated to be up to 2,000 years old! You can stroll along the elevated boardwalk flanked by the beautiful giants and breathe in the purest air. The mosquitos were relentless but the forest's lush canopy made me forgiving.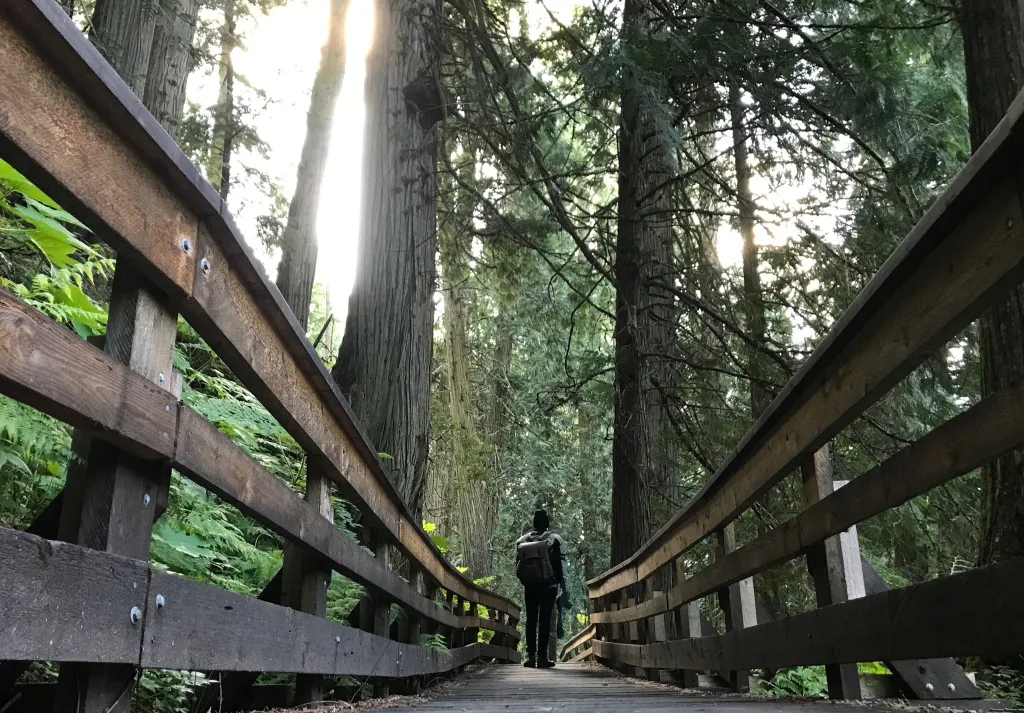 In Smithers, I was struck by the natural beauty of the mountain ranges and valleys of peaceful farms. Further west along Route 16, I enjoyed cruising by the Seven Sisters Provincial Park where the mountain peaks rise gloriously above the highway.
The Nass Valley's lava beds are unlike anything I've seen in BC and the route along Highway 113, the Nisga'a Highway, was a gem to ride.
The road into the valley, passing by Lava Lake, is as curvy as it is scenic, making it one of my most memorable roads I have ridden in all of BC.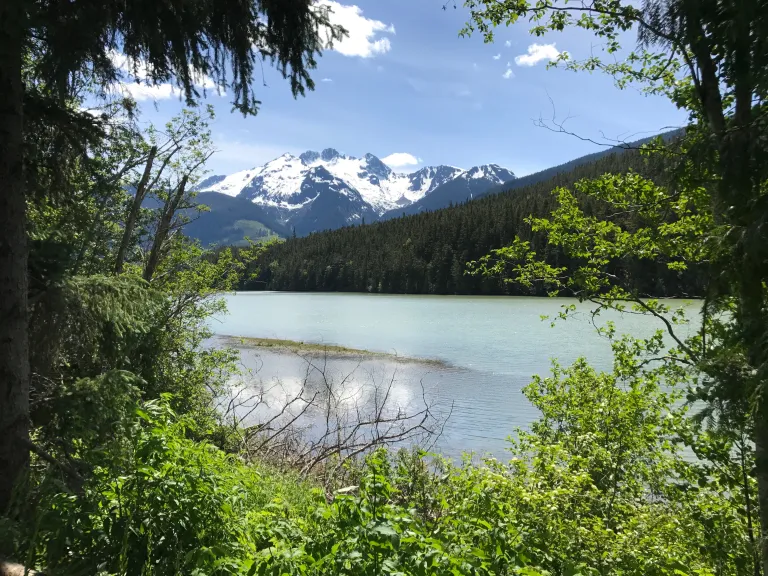 During the last stretch of Highway 16 between Terrace and Prince Rupert, the road runs adjacent to the Skeena River which becomes increasingly powerful as it flows toward the Pacific Ocean. The views along this stretch are breathtaking and there are also a few nice sweepers that made this motorcyclist's heart sing.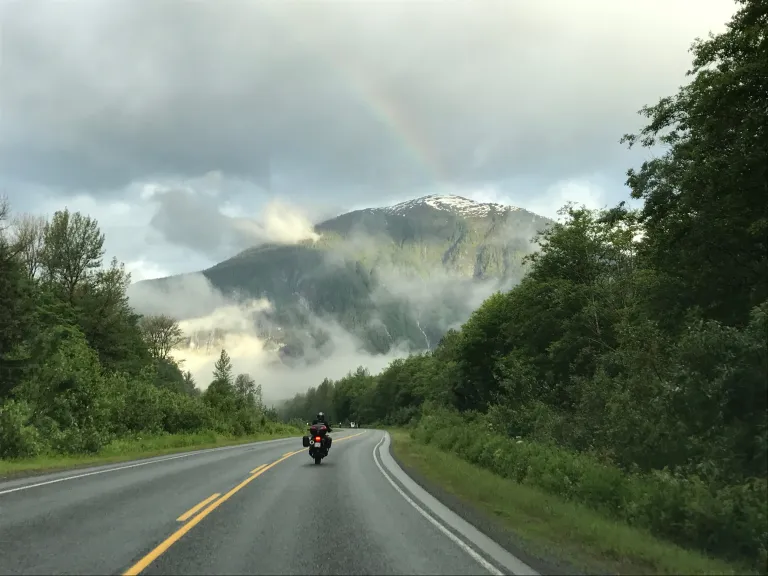 Prince Rupert, Highway 16's westernmost town on the Pacific coast, is one of the rainiest places in all of Canada so it was no surprise that my rain gear was put to good use there. But a bit of precipitation is a small tradeoff for the enjoyment of the mystical, green landscapes of that region.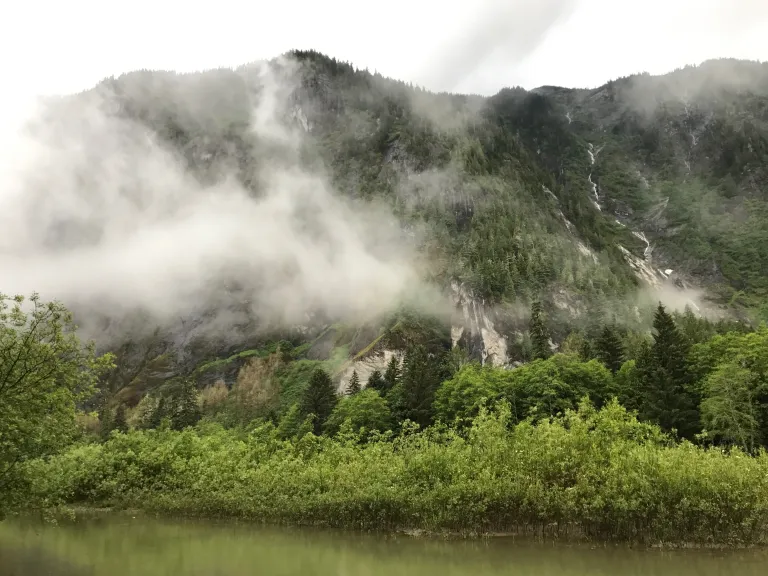 From east to west along Route 16, the landscapes are ever-changing in their appearance but consistent in their grandeur. Regardless of what you ride or how you ride, when you tour Route 16, you will marvel at the beauty and majesty of mother nature.
Written by Megan Kaptein
For the full Route 16 route guide,

click here

.